These Silk Hair Accessories Protect Your Hair While You Snooze For Sleek AF Locks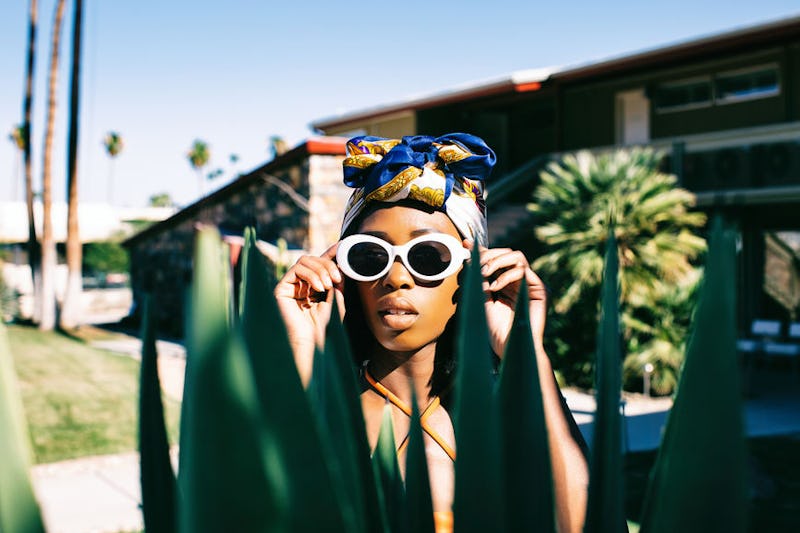 Stocksy / VISUALSPECTRUM
Wearing silk hair accessories while you sleep can benefit your locks in a number of ways. From silk pillowcases to silk hair wraps and scrunchies, there are plenty of ways to get your silk fix, but it's true that you may need to invest a little more than you would usually spend on a hair accessory. Keep reading to find out why silk accessories are good for your hair, as well as which ones to invest your hard earned £££ in.
Silk is a unique fabric that works well with hair for many reasons. Silk is well known in beauty to cause less friction with hair unlike materials like cotton, resulting in less damage and split ends. Accessories like silk wraps can also help to maintain certain styles like blow dries overnight, and keep the hair glossy and thick.
Fiona Stewart, founder of Slip, created her company after, dealing with hair thinning, she was recommended sleeping on a silk pillowcase by her doctor. Her silk pillowcases are now sold worldwide and beloved by celebrities like hair stylist Jen Atkin and dermatologist Dr Dennis Gross for their smoothing properties for skin and hair. The website guarantees "shine, thickness, softness and durability," and having tried some of their products (they range from pillowcases to eye masks to hair accessories), I can attest to this.
So if you want to keep hair feeling as smooth and styled in the morning as it was before bed, try out any of these quality silk hair accessories from Slip and other brands: