5 Books By First Ladies To Read While You Wait For Michelle Obama's Memoir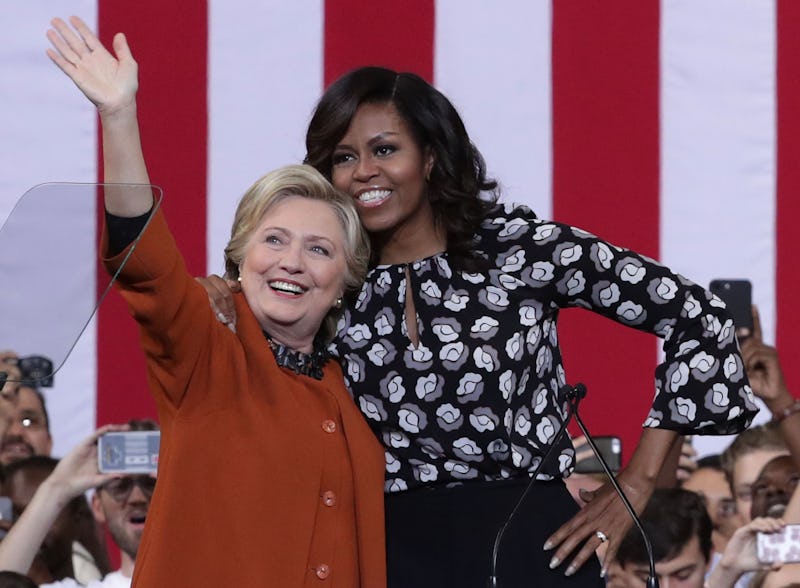 Alex Wong/Getty Images News/Getty Images
When Michelle Obama announced her first memoir in February, I immediately pre-ordered Becoming and started a countdown for its release. Unfortunately for me and the millions of other readers who can't wait to learn about the American icon's incredible life, the memoir doesn't hit shelves until November, but there are plenty of fascinating books by First Ladies to read while you wait.
When she released Recollections of Full Years in 1914, Helen Taft became the first First Lady to publish a memoir. Nearly three decades earlier, Julia Grant wrote her own memoirs following the death of her husband, President Ulysses S. Grant, but the former former First Lady was unable to find a publisher willing to print it. It was only in 1975, nearly 75 years after her death, that The Personal Memoirs of Julia Dent Grant was finally released.
Since then, First Ladies are expected to produce some kind of written work during or after their time in Washington. Several First Ladies, including Lady Bird Johnson, Betty Ford, and Laura Bush, published memoirs after leaving the White House, but autobiographical writing is far from the only style these American icons have tried out. Nancy Reagan penned a book arguing on behalf of the Foster Grandparent Program, Barbara Bush was the "ghostwriter" of two books by her dogs, and Hillary Clinton is the author of the It Takes a Village picture book, among many others.
If you're counting down the days until you can get your hands on Michelle Obama's upcoming memoir, here are 5 other books by former First Ladies you can read while you wait for Becoming.