Kate Middleton Opened Up About Dealing With Mum Guilt On Giovanna Fletcher's Podcast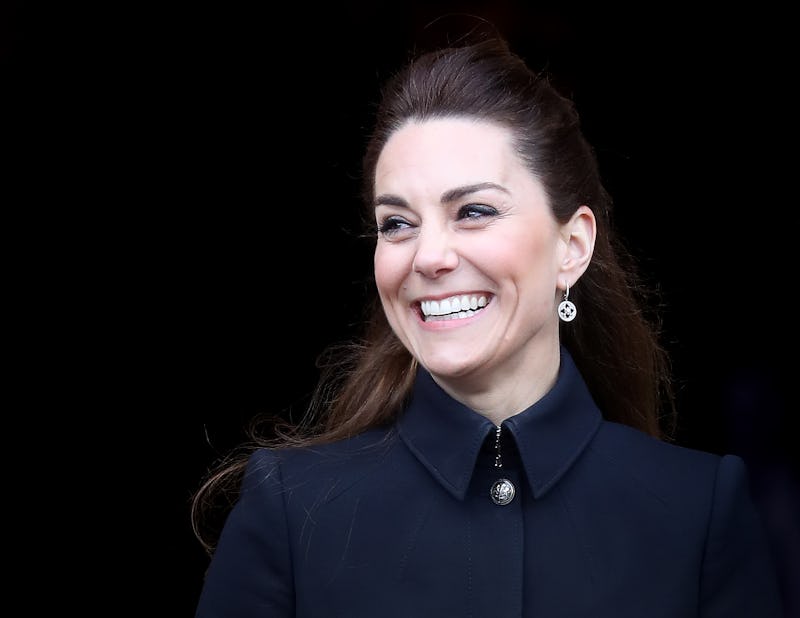 Chris Jackson/Chris Jackson Collection/Getty Images
Author, presenter, and podcaster Giovanna Fletcher has dedicated her career to discussing what it really means to be a parent in 2020 and in the latest episode of her podcast she spoke to one of the most high profile mums in the country, the Duchess of Cambridge. Here's five things we learnt from Kate Middleton talking to Giovanna Fletcher on Happy Mum, Happy Baby.
The royals have put their names to many good causes over the years. The Duke and Duchess of Cambridge have spent a lot of time talking about mental health, creating the Heads Together Campaign with Prince Harry. And Kate Middleton has focused her attention particularly on the mental health of mothers and early years development.
It's clear the Duchess of Cambridge has been passionate about early years development long before she had children herself. She may live a privileged lifestyle but it appears she feels many of the same pressures as other parents. Lots of Insta-mums and mummy bloggers have opened up about topics like mum guilt and mental health professionals have spoken about the strain it can have on new and expecting mothers and it seems Middleton is no stranger to the emotion and many others that come with being a mum. Here are five of the thing she shared with Fletcher on the show.