5 Types Of Toxic People To Cut Out Of Your Life ASAP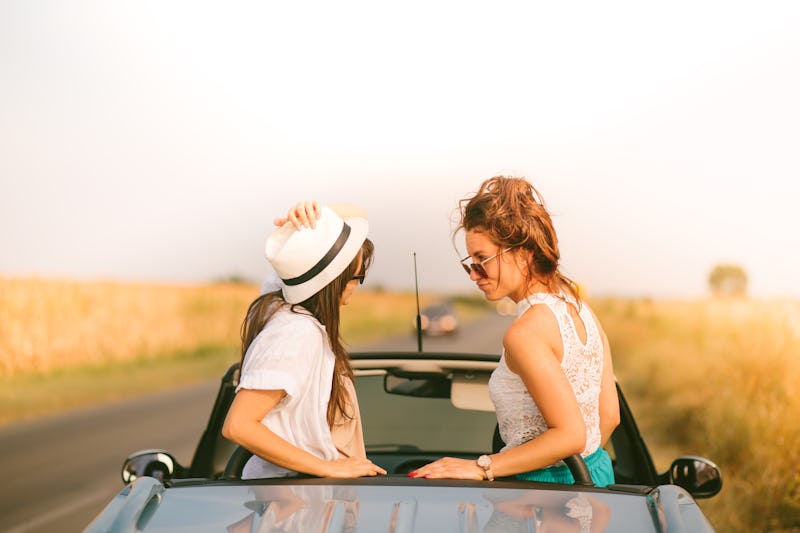 Astarot/Fotolia
Not every relationship is a healthy one. Although it would be great if every person in your life made you feel happy and supported all the time, the reality is that many of us have had to figure out how to deal with a toxic relationship at some point, whether it was with a friend, family member, or romantic partner. Often, the hardest part is recognizing that someone is a toxic presence in your life in the first place — but it's crucial to do so, for the sake of your mental and emotional health.
"We are supposed to be a better version of ourselves in our relationships and support each other's goals," Clarissa Silva, Behavioral Scientist and owner of relationship blog You're Just A Dumbass, tells Bustle. "If that's not happening, it might be that you are surrounding yourself with toxic people. Over time, surrounding yourself with toxic people not only erodes your self-esteem and sense of self; it creates maladaptive patterns and cycles."
If you've known someone forever, it can be easy to write off their bad behavior as "just the way they are," but sometimes, you need to dig deeper and figure out whether their toxic tendencies are something you need in your life. Here are five types of toxic people you might have encountered — and remember, you should never feel guilty about cutting someone out if their behavior is harmful to you in any way.