5 Ways To Address Food Insecurity As Trump Threatens SNAP Benefits For 755,000 People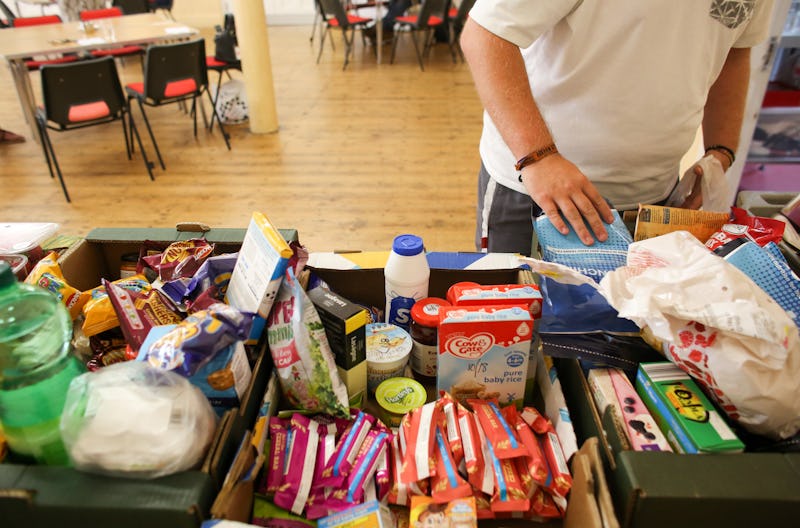 Matt Cardy/Getty Images News/Getty Images
The Trump administration recently announced a new proposed rule for the Supplemental Nutrition Assistance Program (SNAP), which will require some recipients to work in order to receive aid. According to NPR, the rule could leave up to 755,000 people without access to the food stamps they need. Following the administration's proposal, there are a number of ways to get relief if you're experiencing food insecurity right now.
Though the public comment period on the proposed rule ended Tuesday, you can still read through the more than 46,000 comments that were made, many of which make it clear how essential this program is to them. One commenter wrote, "SNAP provides seniors on very limited income the ability to have adequate food and medication. Without SNAP seniors would need to choose between food or their much needed medications."
Another wrote:
As a result of a medical condition, between 2010-2012 I was unable to work. That was the first since I came to this country, that I was unable to support myself and my family, which, at that time included a new born baby. The SNAP program provided a most needed support and was there until I was able to stand on my feet again and continue my professional work. Please consider the thousands of family that like me few years ago, relay in this program to feed themselves and their love one.
If you're concerned about these changes, you can learn more about the SNAP program in general, as well as the new proposed rule. And in response to the proposed protocol, here are some things you can do if you're experiencing food insecurity and looking for relief.