How To Work Pantone's 2020 Colour Of The Year Into Your Beauty Routine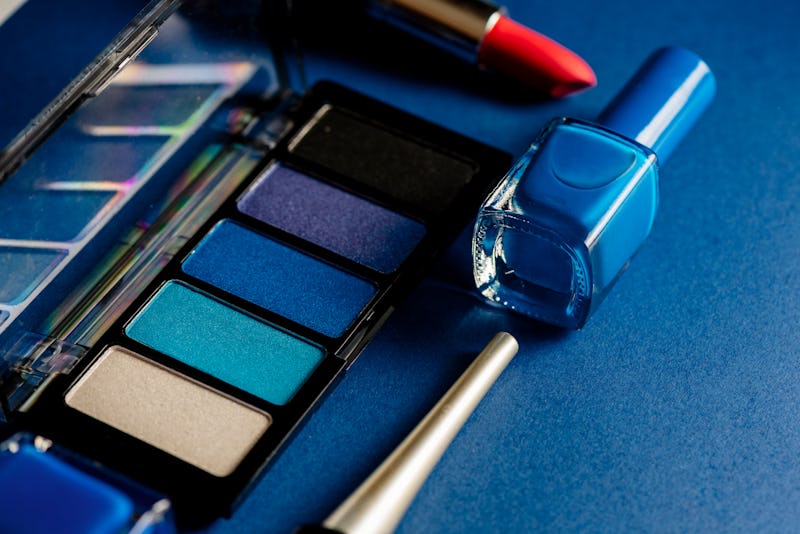 Mercedes Victoria Maldonado / EyeEm / Getty
Every year, Pantone's Colour Of The Year is chosen, and every year, it shapes entire industries and trends. From fashion to interiors, packaging to food, Pantone's decision can affect nearly anything. It also undeniably has a ripple effect on the beauty industry, where trends and products are shaped around the new 'it' colour. This year's shade, Classic Blue, may seem a little bold to incorporate into your beauty routine, but it can actually be really wearable if you know how to do it. Here's 5 ways to rock Pantone's Classic Blue in your beauty routine.
Pantone chose this year's colour with the current global state in mind. Just like last year, when Living Coral was selected to highlight the importance of our oceans, 2020's chosen hue has a message behind it. With everything from climate change to Brexit, things have been far from stable this year, and 2020 looks set to be just as tumultuous. So Pantone wanted to select a colour that represented calm and reliability. Enter: Classic Blue.
"We are living in a time that requires trust and faith. It is this kind of constancy and confidence that is expressed by PANTONE 19-4052 Classic Blue, a solid and dependable blue hue we can always rely on," explained Leatrice Eiseman, Executive Director of the Pantone Color Institute.
So how exactly can we incorporate this beautiful shade into our beauty routines? It's not exactly the most subtle of hues, right? Well, here are five ways you can wear Classic Blue you're guaranteed to love, from in your hair to on your nails: