These 5 YA Novels About Immigration Should Be Mandatory Reading For Everyone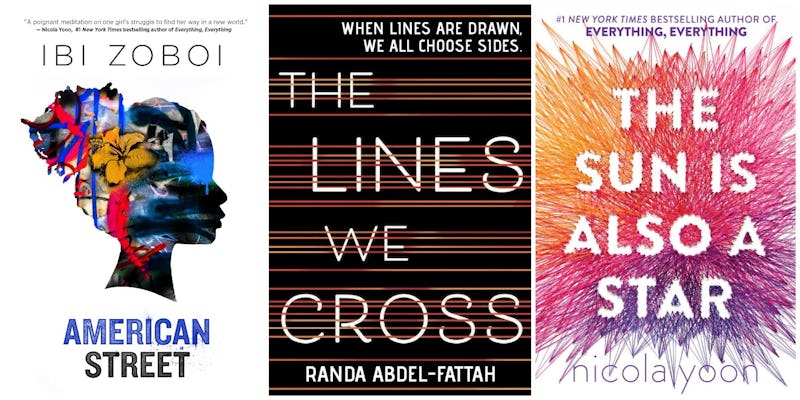 If you've been paying even a modicum of attention to the news or social media lately, you'll know that the immigration issue in the U.S. has reached dire proportions as children are being separated from their parents at the Southern border and being held in immigration detention centers. Under the Trump Administration, Attorney General Jeff Sessions announced in early April that there would be a "zero tolerance policy" for illegal immigration — since then, according to an article in The Guardian records show that 1,995 minors were separated from 1,940 adults between April 19 and May 31. Citizens from both sides of the politial spectrum, and from various religious and family advocacy groups have all spoken against this cruel and inhumane policy. And three acts — Keep Families Together Act, Fair Day In Court For Kids Act and the Help Children Separated Act — have all been brought to the forefront.
It is more important than ever to educate yourself on immigration issues through news and books about the immigrant experience. Below are five YA books that all deal with immigration and immigrants in some way. All five books highlight the struggles that immigrant families deal with as they risk everything to escape dire circumstances and create a better life for themselves and their children and celebrate the hope, the beauty, and the vibrant culture they bring to their adopted countries.