This Super Sparkly Huda Lipstick Will Solve All Your Last-Minute Xmas Shopping Dramz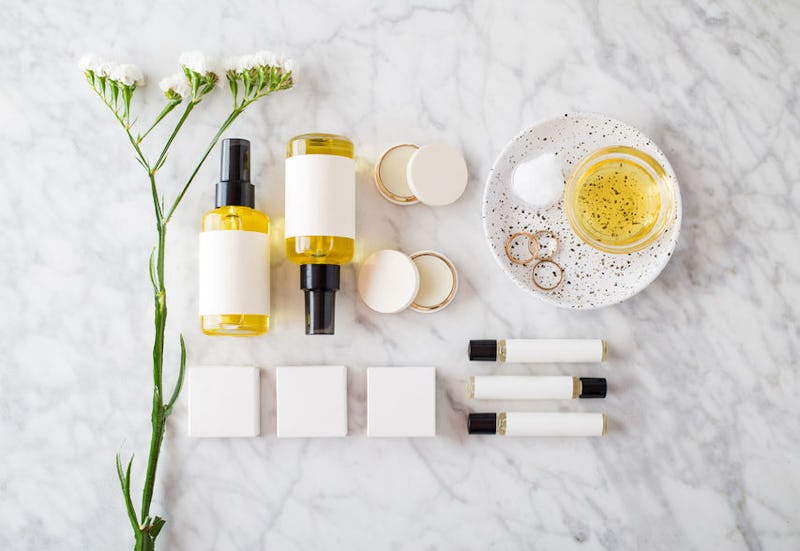 Leandro Crespi / Stocksy
Can you believe Christmas is less than a fortnight away? I can't. And while more time goes by, I continue to panic about what I'm going to pick up for those last few on my Christmas present list. If you're anything like me, you'll be the same, leaving a few sacred few to the last minute. Luckily for us all, I've rounded up the best newest beauty products launching this week, which could all act as great presents for last minute beauty fans. Be it skin, makeup, body or hair, I've got you covered this week.
Body and hair-wise, I've found my new favourite shower routine by using the a new Goop re-energising shower gel, followed by a slathering of Sanctuary Spa's new rose gold-themed body oil. On my hair, it's all about the new Olaplex Bond Maintenance Shampoo and Conditioner, both of which help to maintain the brilliant benefits of the in-salon Olaplex treatment.
For makeup, I suggest you all run out and invest in the new Glossier Makeup Set, which contains everything you need for cool girl minimalism. On the other hand, if you're getting ready to party like it's 2019 come Dec. 31, why not try Huda Beauty's incredible new shimmery lipsticks for the boldest pout ever?
My favourite new launch of this week has to be Weleda's lighter version of its Skin Food formula, which is perfect for oily skin or for anyone who finds the original formula a little heavy.
Keep scrolling to read more about these brilliant new products.