These 6 Zodiac Signs Are Most Likely To Meet Someone New By The End Of The Month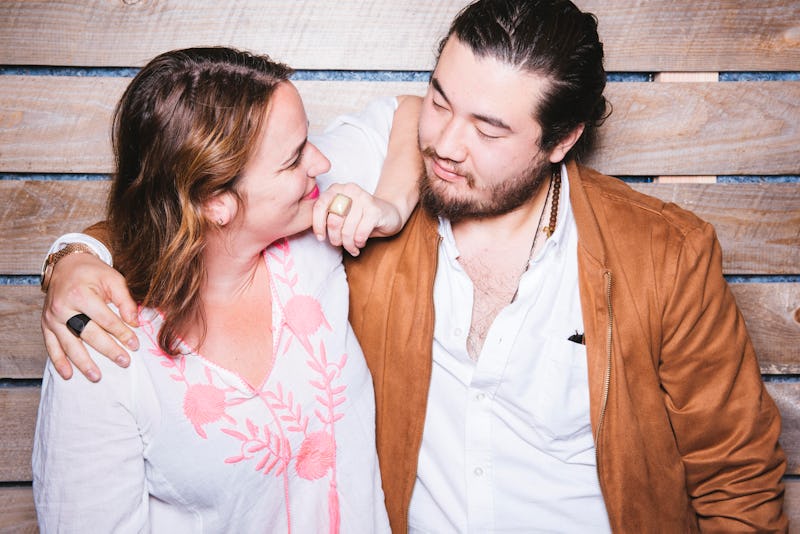 BDG Media, Inc.
In astrology, new moons are a time for new beginnings, so it stands to reason that the celestially-inclined may be wondering which zodiac signs who may date someone new during the September new moon. It falls on Sept. 28 at 2:26 p.m. ET, so conditions are favorable for a pleasant, autumnal Saturday afternoon meet-cute.
This new moon falls during Libra season, a sign ruled by the planet Venus, romance, and balance. The super social air signs typically crave deep, committed partnerships, but also strive for harmony and balance. Libras are known to kill at a party, they're great at flirting their way through the early stages of a budding romance, and they know how to follow through with a sustainable longterm relationship. So drawing from Libra's qualities this Libra season can help even the most relationship-inept among us nurture more meaningful connections.
And if you set your intentions mindfully, the new moon in Libra's effects can be extended far past just one weekend of chemistry. Lunar phases are associated with six-month cycles in astrology, so, for example, the intentions you set during the September new moon are likely to reach their natural conclusion during the March full moon. This is the time to set a goal to cultivate over the next six months. If romance is what you're after, then head into this new moon with a hopeful heart. Even if it doesn't happen this weekend, you're still setting a tone for the next couple of quarters. Here's more on which signs are most likely to meet someone new, according to the experts.