7 Air Quality Apps To Help You Live Your Best Life During Allergy Season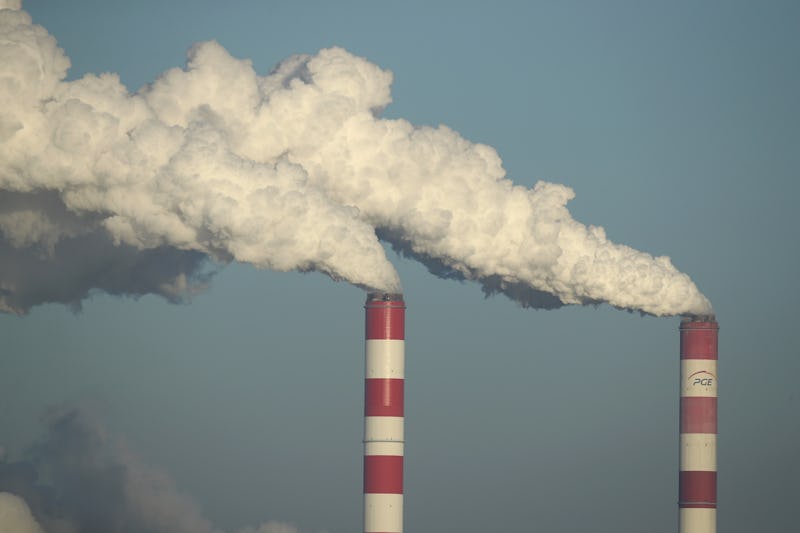 Sean Gallup/Getty Images News/Getty Images
You ever wonder exactly how clean the air you breathe really is? Luckily, there are air quality apps you can download that can help you monitor your city's air pollution levels. These apps pull data from a bunch of different sources, from government agencies, satellite imagery, and even crowd-sourcing to provide you with real-time alerts on how fresh or polluted your air is that day. Some of these apps even offer forecasting tools that can help you plan your outdoor time.
Knowing what's in the air you breath is getting more important than ever, especially if you live in a bigger city. According to the American Lung Association's 2018 State of the Air report, many U.S. cities experienced more days when ground-level ozone, or smog, reached unhealthy levels between 2014 and 2016. That means the number of people exposed to unhealthy levels of air pollution increased to more than 134 million, says the American Lung Association, which is an increase from the 125 million reported in 2017.
And being exposed to air pollution is having serious health affects, resulting in one third of deaths from stroke, lung cancer, and heart disease, according to the World Health Organization (WHO). Exposure to air pollution is essentially like smoking tobacco, says the WHO. But using air quality apps like these can at least make you aware of higher pollution days and help you limit your exposure. These are a few you can try out.