7 Festive Foods That You Shouldn't Be Sharing With Your Dog This Christmas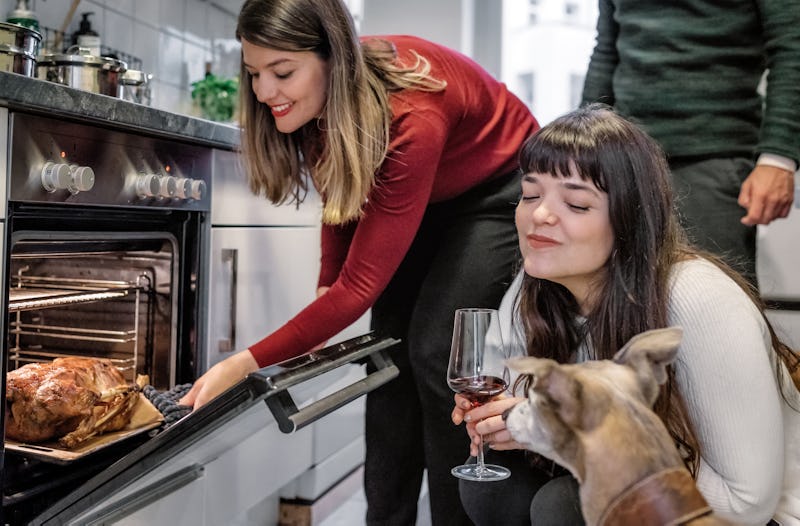 golero/Getty
As festivities are under way, it's easy to get a bit fed up of all that food. No matter how much we fight it, we all hit that wall where enough is enough. And who better to help you out than your best friend, your constant companion, your little buddy. Our dogs are always eager to eat whatever's going, but, you guys, we have to be careful because there are actually quite a lot of Christmas food items you shouldn't feed your dog at risk of them getting sick. Or worse.
According to a survey conducted by Fetch, one in three Brits (35%) openly admit to feeding their pets bits of food directly from the dinner table. And who can blame them? The minute I see a pooch looking up at me with those sad eyes from underneath the dinner table all I want to do is tip my whole plate in their mouth. But certain foods — especially ones we eat around Christmastime — can be pretty toxic for dogs.
Yes, that's right, pet food company Canagan warns that there are a number of festive dishes to be concerned about sharing with your little pooch, no matter how eager they are to have a bite.
Here's your rundown of what NOT to feed Fido this Christmas.