7 Disturbing Pictures From Trump's Presidency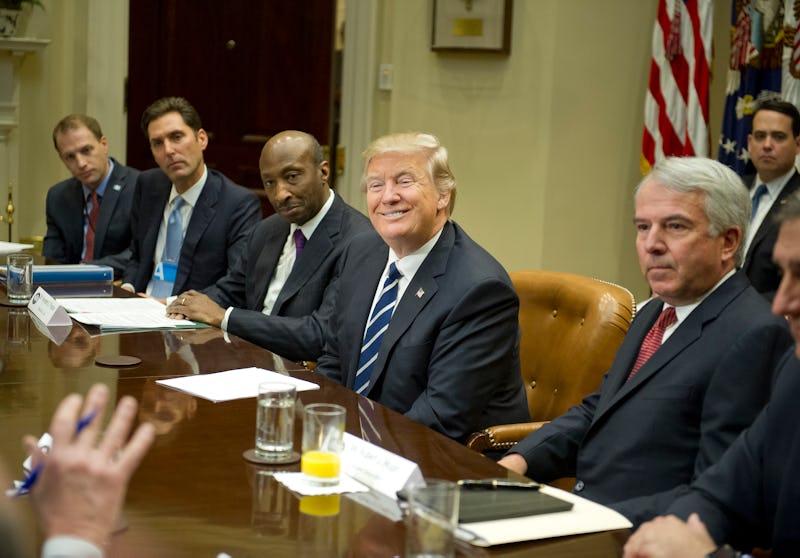 Pool/Getty Images News/Getty Images
It's been less than two weeks since Donald Trump took office, and he's already made many significant changes to our country. I'm sure you've read about at least some of them by now, but a picture is worth a thousand words, and the photos from Trump's presidency so far tell a concerning story.
The past week and a half has included a dizzying sequence of executive orders and new legislation. One of Trump's first acts as president was to reinstate the Mexico City Policy, which prohibits the use of U.S. government funds to help organizations that provide or even simply educate people about abortion. Then he signed an executive order for the construction of the Dakota Access Pipeline, which endangers the Standing Rock Sioux Tribe's access to drinking water, to go forth. On his third day, he ordered the construction of a wall between the United States and Mexico. Last Thursday, he signed yet another executive order, which banned people from several Muslim-majority countries from entering the U.S. for the next three months and banned Syrian refugees from entering indefinitely.
But it's hard to get a grasp of what these decisions actually mean when we're talking about abstract laws. Here are some photographs that demonstrate their consequences.