These Dresses Are Perfect For Ensuring Against Summer Sweat Patches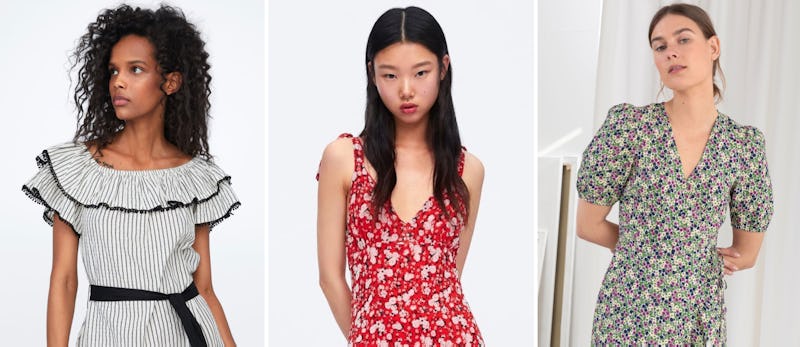 Zara / & Other Stories
Summer is fast approaching, and while that means picnics in the park, summer hours (hopefully), and gin and tonics outside the pub, it also promises to bring with it some sweltering weather. Yes, this sounds great, but for the sweaty few among us (over here!), it can be a bit of a nightmarish season. I sweat just walking down the road in winter sometimes, so I was keen to find some summer dresses that don't show up sweat patches.
When picking your summer dress, I can advise opting for certain styles if you are prone to the sweats. While it's crucial to look for dresses made in lightweight fabric, I would also suggest picking printed designs that will cover up any signs of the dreaded armpit patches.
Alternatively, you can just pick a style of dress that ensures you'll never have to worry about sweating in the first place; for example, a sleeveless design or even a strapless one. Off the shoulder options are great too, as are one shoulder dresses (at least then you only have to worry about one armpit!).
Keep scrolling to check out the designs I've picked to keep you sweat mark free all summer long.