Restock Your Beauty Stash With Anteros' Laura Hayden & Her Eco-Friendly Beauty Recs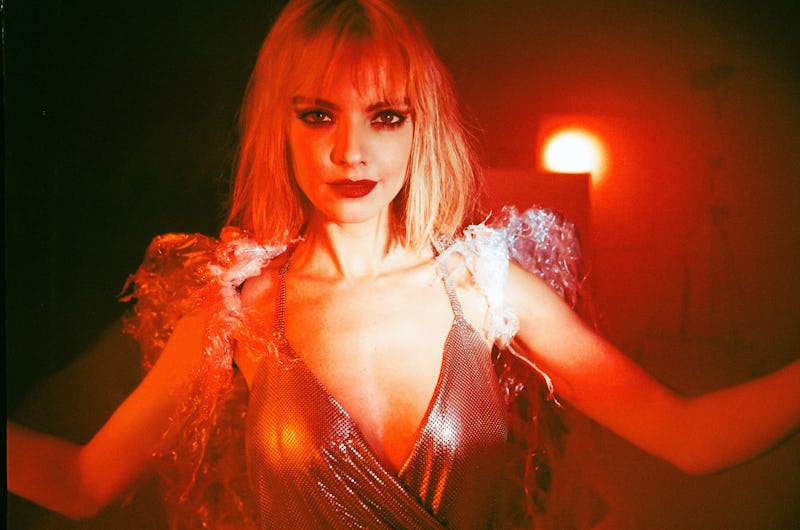 Phoebe Fox
Disclaimer: I am not a beauty expert. I am not a journalist. My name is Laura Hayden. I am a Barcelona-born girl in a band called Anteros, trying to make it in the Big Smoke.
In recent years I have found myself feeling increasingly aware about my impact on the environment, and the state in which we are leaving our planet. However, I am only part-time vegan. Sometimes I forget to take my reusable bottle with me. I don't always wear sustainable brands. What I am trying to say is that I'm just a girl, and I'm trying my best. Sometimes I'm good at it… and other times I suck at it. The good news is that, as time passes, I'm definitely getting better at it. I'm adapting, kicking the bad habits and adopting healthier ones.
Information is so easily accessible in 2019. It gets harder to ignore facts, and it becomes easier to pay attention. The more we care, the higher the demand for sustainable products grows. Brands are listening. They will keep putting money towards products that not only help enhance us and our busy lives, but also care for our planet.
Lately I have come across some awesome brands that are doing just that. Before I list my sustainable beauty go-to's, I would like you to ask yourself the following question: how many half-empty bottles do I have sitting in my make-up bag/shower/bathroom drawer right now? I have certainly been guilty of this in the past. Products that make waves all over social media — the new 'it' product that will make you look and feel just like an Instagram filter — are all too tempting to buy, even if you already have a virtually identical item in your collection already. But cluttering up your bathroom with unused products is not only bad for your bank balance, it's also wasteful. That's a habit you want to kick, FAST. So, if you see something you like on the list, why not try saving or bookmarking it until you are close to running out of your current ones?