7 Feminist Actions To Take On Inauguration Day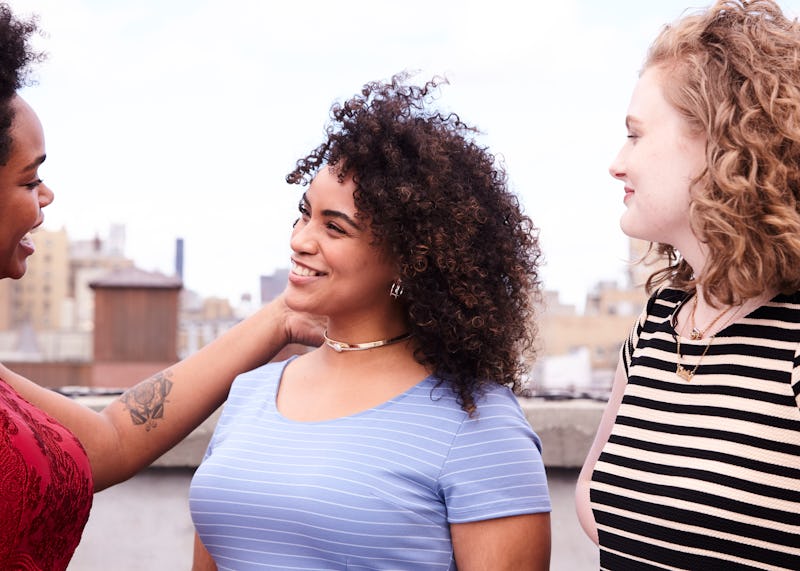 As we find ourselves moving closer and closer to the inauguration of Donald Trump, there is an increased urgency for women to find sustainable ways to take political action. Luckily, there are plenty of feminist actions you can take on Inauguration Day that will help kick off the coming Trump presidency on a note of strength and intention, rather than complacency, despair, or inactivity. Regardless of whether or not you identify as a devoted Hillary Clinton supporter, a staunch fan of Bernie Sanders, one of the many third party voters, or a Trump voter, there are many actions you can take on Inauguration Day, regardless of where you will.
From donating to volunteer to educating yourself, there are many ways you can take proactive feminist steps. The one thing that binds them together is a commitment to upholding women's rights and equality for all.
If we all engage our cumulative efforts will kick off Trump's presidency with a shot of energized feminism, which can only serve to push women, non-binary people, and our allies into the next four years with an invigorated purpose.
So, here are a few different actions you can take this inauguration day to clearly state your support for women.
1. Donate To Fund Reproductive Rights
As we face the next four years under a Republican administration, it's crucial that we support the institutions that support our reproductive rights. Particularly after Paul Ryan confirmed the GOP plans to defund Planned Parenthood. You can do a one time donation to Planned Parenthood, or sign up to give monthly payments. Anything helps.
2. Donate To A Domestic Violence Fund
While there are countless great organizations to donate to, domestic violence remains an issue at the forefront of women's rights. All of the donations made to the National Network To End Domestic Violence go towards advocacy for survivors of domestic violence, as well as helping survivors and their families get back on their feet. This is great way to support the safety of women.
3. Call Your Representatives About Women's Rights
Between the 60 Minute interview where Trump said he'd appoint a pro-life judges and Vice President-elect Mike Pence's law that mandated funerals for aborted fetuses (luckily, it was blocked by a federal judge), women's rights to our own bodies could potentially hanging in the balance. Luckily, you can find your representative online and ask them what they will personally do to block anti-choice bills and ensure the continued safety of women's rights. The best part? They have to listen to you, that's their job.
4. Volunteer At A Planned Parenthood
If you don't have money for monthly donations but want to regularly support Planned Parenthood's commitment to affordable healthcare for women, you can become a volunteer and work at a local clinic. This is also a great way to connect with other involved women in your community.
5. Become A Mentor To A Young Girl
You don't have to feel like you're overflowing with wisdom in order to become a mentor. In fact, many of the best mentors are people who are open about their struggles and give kids a place to be honest. You can provide a friendship and support system for a young girl in your community by becoming a Big Sister. Plus, you get the excuse to engage in fun activities such as going to movies and frequenting museums, so it's a win-win.
6. Look Into Running For Local Office
If you have the time, or are willing to make the time to get involved in local politics in a deep way, consider actually running for office. Doing your homework and running for local office is a solid way to jump into the pool, and it is more doable than it may sound. Check out the organization EMILY's list, which aims to helpin connect and support women looking to get involved in politics. Also, the candidates can always use donations.
7. Educate Yourself Or Join A Feminist Book Club
On first glance, the thought of reading a book sounds more like a relaxing form of escapism rather than a direction action. However, continuing to educate ourselves is a crucial component as we move forward. If you feel inspired to start your own book club there are several feminist reading lists you can reference for feminist literature recommendations as you gather your group.
The best part about all of these actions, is they can be repeated and built upon in the days following Trump's inauguration. The need to self-educate, organize and participate in marches, support (or run in) local elections, and donate to feminist causes will only grow in the next four years. So, let's find where we fit in and get to work.
Image: Bustle