7 Questions You Shouldn't Be Afraid To Ask Your Therapist During A Session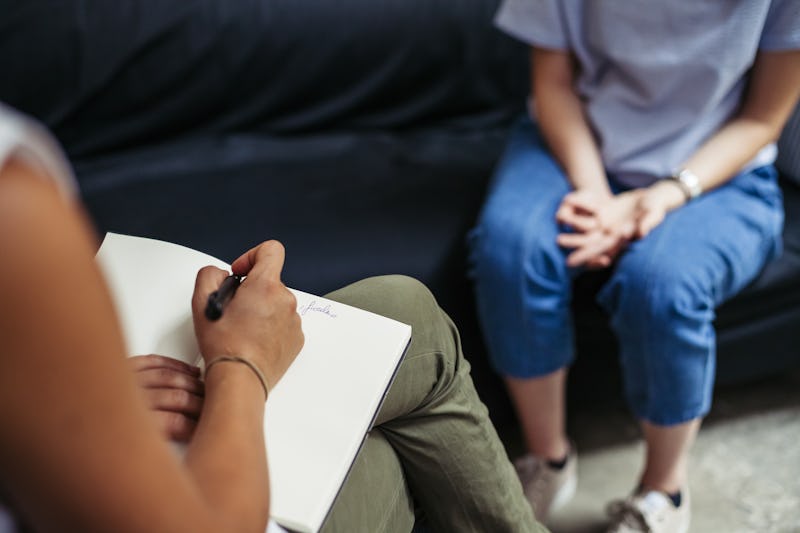 loreanto/Shutterstock
Making the decision to go see a therapist is a big, important step in your journey of mental health care. But you may also have a lot of questions — before and during the therapy process — and that's okay. Asking your therapist questions is a vital part of the process.
Sometimes, you may feel like you don't know what to ask them, or like you're not qualified to question certain things. But that isn't true. Your therapist is a professional, but you are the expert on your own body, mind, and life circumstances. You have a lot to learn from your therapist about coping skills, unpacking trauma, managing stress, and communicating in your relationships. And your therapist has a lot to learn from you, including your background, concerns, needs, and expectations. Sometimes, they'll cover this by asking their own questions. But other times, the questions you choose to ask them will reveal a lot to you both.
"Because so many [therapists] come from different backgrounds and teaching philosophies, it's important to understand what lens the therapist is looking from," therapist Celeste Viciere, LMHC, host of Celeste the Therapist podcast, tells Bustle. Then, "you can make a judgment on whether or not that might be a good fit for you."
Asking questions and confirming certain aspects of treatment can be a way to put your mind at ease. And it also helps your therapist know how to treat you better. For the questions below, you can ask them if this is your first session, your third, or your 30th. You never know how the answers might help you.