7 Myths About Sexual Assault & Alcohol You Keep Hearing About The Kavanaugh Allegation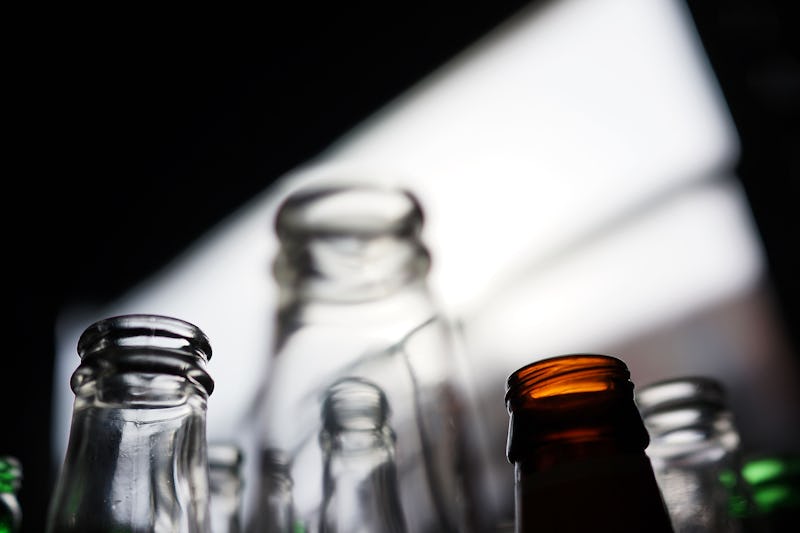 Spencer Platt/Getty Images News/Getty Images
The furor surrounding the allegation from California researcher and professor Christine Blasey Ford about Supreme Court nominee Brett Kavanaugh has put alcohol-related sexual violence at the front of everyone's mind — but it's clear that there's a serious lack of understanding when it comes to the issue. Debunking myths about sexual assault and alcohol isn't just important for Ford and Kavanaugh. Many people drink, and studies have shown a high correlation between alcohol and sexual assault. It's important, therefore, to understand the facts when it comes to the link between the two.
Ford claimed to senators that Kavanaugh attempted to rape her back when the two of them were "stumbling drunk" at a house party while in high school, she told the Washington Post. Kavanaugh has "unequivocally" denied the accusation, saying through a statement released by the White House that he "did not do this back in high school or at any time."
The range of reactions to Ford's claims from Kavanaugh's defenders range from the category of "you can't hold someone accountable for what he did in high school" to "surely this is a tactic to stop him from getting elected" to "she's just 'mixed up'" (as reported in the Washington Post, Utah Sen. Orrin Hatch really did say that he believed Ford was "mixed up" and that someone else attempted to assault her).
Reactions like these rely on a number of myths about sexual violence, particularly sexual violence where alcohol is involved. Now, it's time to debunk those.