7 Toxic Things In Your Life That Are Causing Anxiety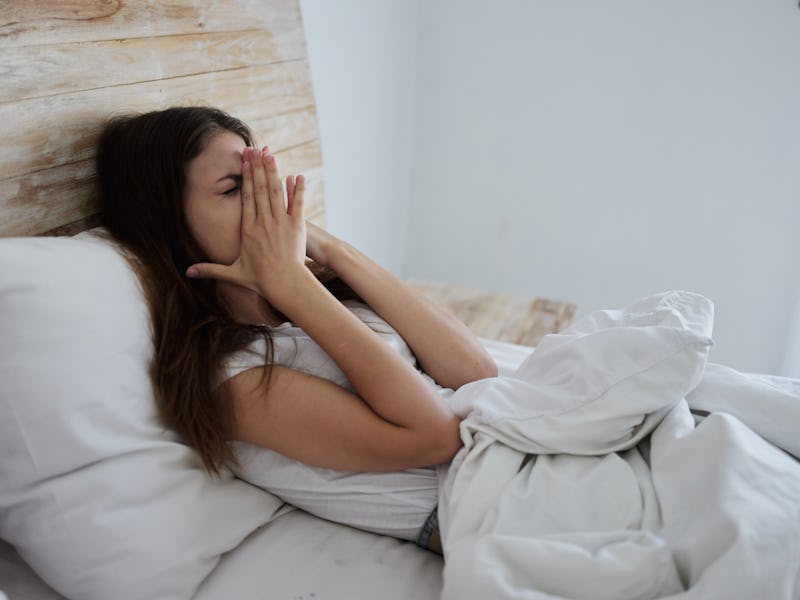 Dmitry Ageev / EyeEm/EyeEm/Getty Images
Like any aspect of our health, anxiety doesn't look the same for everyone. In fact, there are plenty of things that might not look like anxiety but actually are symptoms for some people. Problems like insomnia, muscle tension, and chronic indigestion can all be symptoms of anxiety disorders. Because they are also related to many other mental and physical health conditions, these symptoms are often ignored, written off as temporary, or not thought of as related to anxiety at all.
In addition to acknowledging these less obvious effects, it's important to look at what could be causing anxiety as a whole. These causes of anxiety, like its effects, vary from person to person. Mayo Clinic lists heart disease, diabetes, and thyroid problems all as potential causes of anxiety. However, these causes aren't exclusively physical. Stress, trauma, and certain personality types each make certain people more at risk for developing anxiety.
Anxiety disorders are classified as mental health conditions. Because our body and mind work in tandem, anxiety can be caused by both physical and psychological things. In turn, when certain aspects of our life are becoming toxic, it takes a toll on our overall well-being, mental health included.
Feelings of anxiousness are a normal part of being human. Because of that, it can be hard to decipher when those feelings are becoming unhealthy. As Mayo Clinic states, "people with anxiety disorders frequently have intense, excessive and persistent worry and fear about everyday situations." However, when those feelings of anxiety seem to be linked to specific parts of our life, it might be a sign to take a step back and examine these potentially toxic problems. Here are seven toxic things in your life that could be causing anxiety.