Get Your Co-ord On This Winter, Because Matching Suits Are So Hot Right Now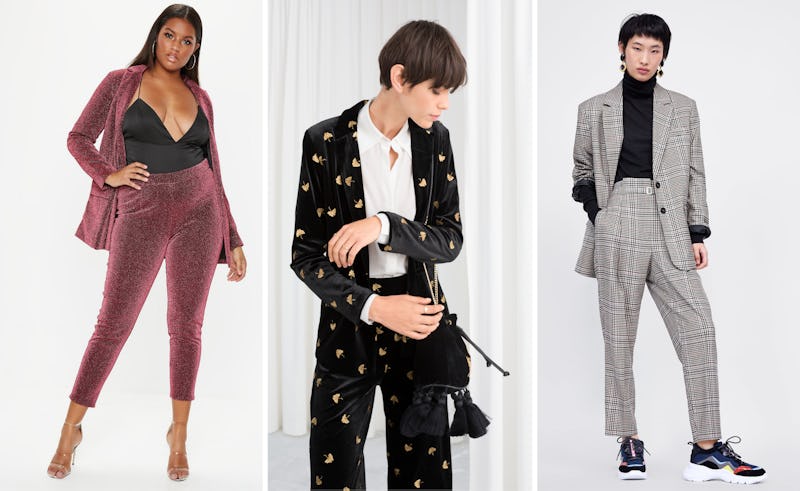 MissGuided / & Other Stories / Zara
OK guys trend alert, and this one is all kinds of androgynous, smart, fun, and multi useful. All the things that make this little clothes horse as happy as a pig in the preverbial. Yes this season's hottest trend is suits. Be still my beating co-ord, let's get down to the nitty gritty.
Way back when, Yves Saint Laurent completely revolutionised the fashion world by putting women in suits. Oh Yves you absolute babe, that was such a good decision, and ever since it has been a bit of a strength-to-strength situation for the lewk, with skirts being added into the tailored mix to spice things up a little. Although call me a purist, but I am absolutely here for tailored trousers all round.
Although it is not exactly brand new to the female wardrobe, the cute AF suit has for the last few years been a bot of a sub-line for powerful AF female execs, fashionistas, and of course us queers. However this season is proving that there is an actual suit for everyone and that gender has less and less of a role in fashion. What a time to be alive am I right? Well, grab a cuppa/coffee/wine while I get to looking at the hottest suits out there because babe, you are worth it.
No matter what the occasion, there really is a suit for that. Whether you want to call it a suit, tailoring, or a co-ord, matchy-matchy is in honey, and you look great.