7 TV Shows On Prime UK For Anyone Who 'Wolfs' Joe Goldberg A Little Too Much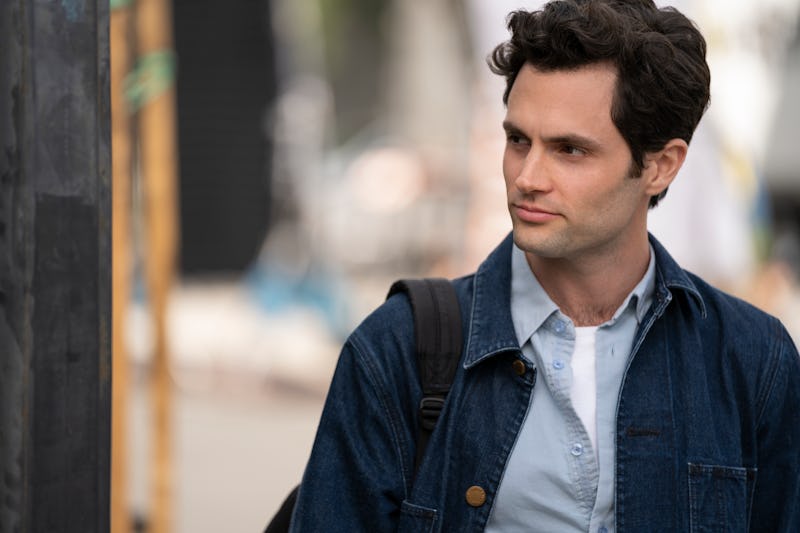 Tyler Golden/Netflix
Netflix is known for genre-defining series such as Breaking Bad, Sex Education, and Making A Murderer. Among them if You, one of the biggest standouts of the past few years. The psychological thriller quickly enticed audiences in with its first and second seasons (I for one marathoned every ep of S1 on New Year's Eve), and has now begun filming a third, much to the excitement of fans around the world. If you don't have Netflix, you sadly can't watch the show. But luckily there are plenty of TV shows like You on Amazon Prime UK that will satisfy your You craving if you don't feel like forking out for yet another TV subscription.
Read more: Shows & Movies Like 'Bridgerton' To Watch After The Netflix Series
While You is epic, I'll admit there are a seemingly endless stream of cool crime-led dramas over on Amazon Prime also. The vast amount of choice over on that platform is just as impressive as Netflix, and they have some absolute corkers you can't even find anywhere else. Shows such as True Detective and Mr Robot, for example, have always been Amazon Prime specialities, and have just as much to offer as You.
Keep reading to discover the very best Amazon Prime UK alternatives to You. Prepare to marathon all of these...