Trump Closing The Border Could Cause An Avocado Shortage & That's Not The Worst Of It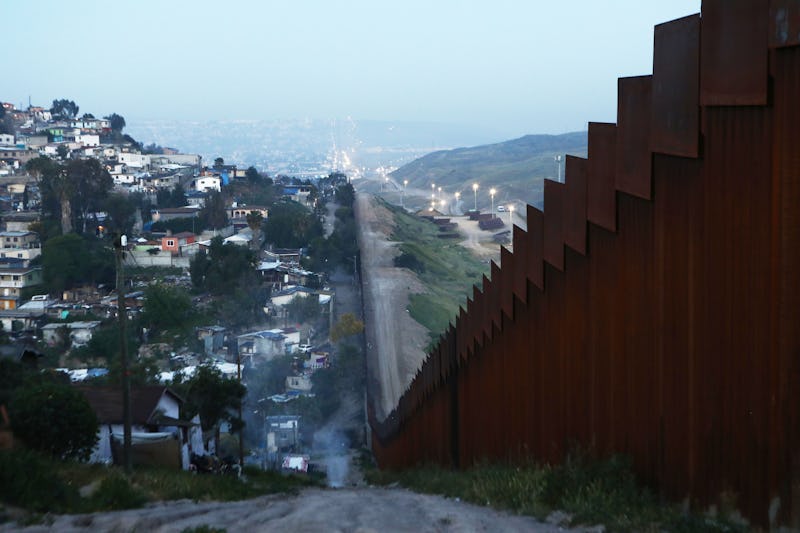 Mario Tama/Getty Images News/Getty Images
In its latest unprecedented move related to immigration, the Trump administration is threatening to close the border with Mexico in an effort to free up personnel to patrol the areas where there is no wall. While such a move is unlikely to halt immigration — legal or illegal — there are lots of surprising and problematic things that will happen if Trump closes the border.
White House chief of staff Mick Mulvaney explained the administration's rationale for potentially closing the border on ABC's This Week.
"Why are we talking about closing the border?" Mulvaney told ABC. "Not to try and undo what's happening, but simply to say, 'look we need the people from the ports of entry to go out and patrol in the desert where we don't have a wall.'"
What Mulvaney's explanation leaves out, however, is the fact that, it's not just people who cross the border between the United States and Mexico. As The Washington Post explained, it's a major point along the global trade routes, so closing the border would cause huge issues not only for companies involved in global trade, but also consumers who rely on their products. Many policy matters don't make an actual impact in your day to day life, but if Trump closes the border with Mexico, you might actually notice it.