7 Weird Things That Happen To You When You're "Slangry"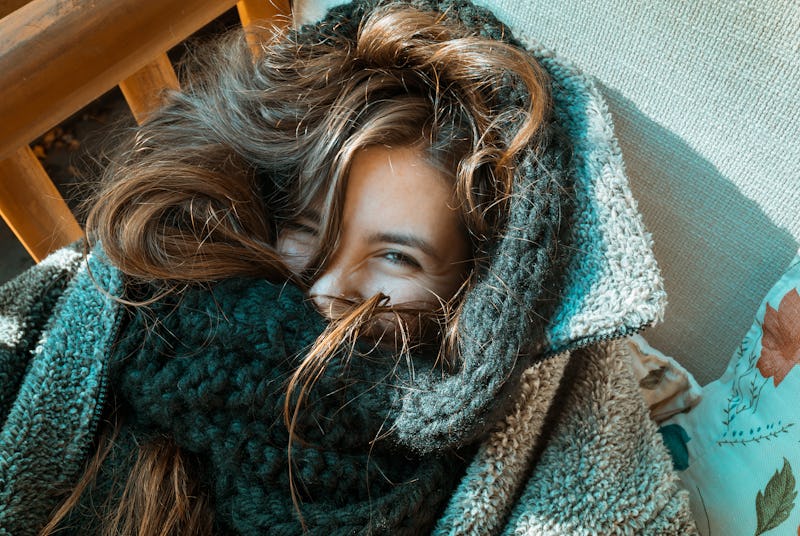 Rodrigo Echevarria / EyeEm/EyeEm/Getty Images
The concept of being "hangry" — that is, feeling grumpy as an effect of not having eaten for a while — is pretty well-worn by this point. But hey, guess what? Being "slangry" is a thing, too — and what's more, the weird things that happen to you when you're slangry might make you put in a little more of an effort when it comes to cleaning up your sleep hygiene. Sleep deprivation is no joke, and there's research to prove it.
By "slangry," of course, I mean what happens when you're grumpy as an effect of not having gotten enough sleep. It can be either a one-time thing after a single sleepless night, or it can be an ongoing issue if you have insomnia or other sleep problems; the thing that's really freaky, though, is that it can kind of turn you into another person. If the Hulk's issue was sleep hygiene as opposed to general anger management… well, that's kind of me when I've had a couple of sleepless nights in a row.
The thing with both hanger and slanger is that, when you're already grumpy due to being hungry or tired, and your body starts having trouble functioning on top of it all, it can all kind of compound itself: You're sleepy, which makes you grumpy; but because you're sleepy, you're also having trouble performing an everyday task you might not otherwise have issues with; and because you're having issues with that task, you get more grumpy, and so on and so forth. If that sounds familiar, do yourself a favor and take a nap.
Here just a couple of things that happen to you when you're slangry, according to science: