7 Wilbur Ross Quotes To Read Before His Hearing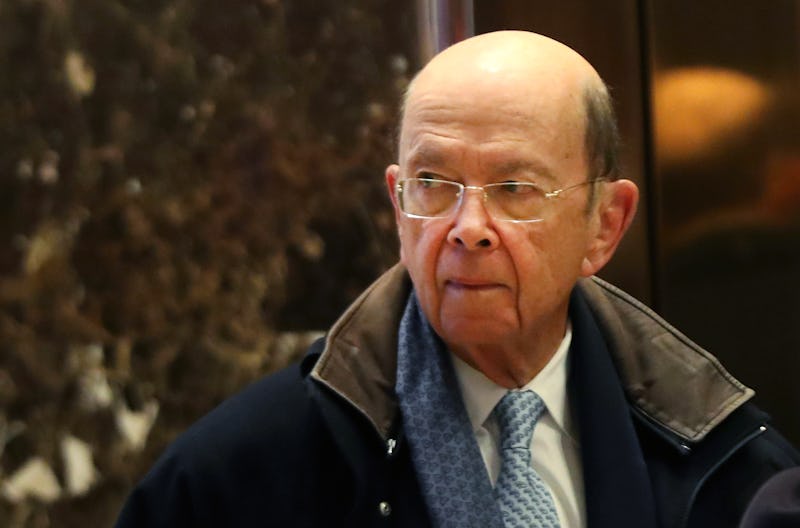 Spencer Platt/Getty Images News/Getty Images
While on the campaign trail, president-elect Donald Trump made jobs and trade some of his biggest policy issues. Sure, he lacked concrete plans, but he regularly attacked NAFTA and said that countries, including Mexico and China, had been taking advantage of the United States, playing us for our own economic gain all in the name of free trade. Trump said we needed better deals, and now he's appointed a Commerce secretary that agrees with him. Meet the billionaire investor that got his start buying bankrupt steel mills. These seven Wilbur Ross economic quotes show what he and Trump have in common.
Ideologically — if you can claim Trump actually has one ideology — they have quite a few similarities. But there is one main difference where Ross might have some troubles. Blaming all our problems on China like Trump did might be hard for the guy. Ross is actually a big fan of China and its culture.
"I think the China-bashing is wildly overdone in this country," Ross said back in 2012 during a CNBC interview. "The reality is that if something were to happen that cost China jobs, like if they upwardly revalued the currency a lot, those jobs aren't going to come back to the U.S., they would go to Vietnam, they would go to Thailand, they would go to whatever country was the lowest cost, so it's a fiction on both sides that those jobs will come back."
That sounds like rational economic thinking, something that has been missing from the conversation since Hillary Clinton conceded to Trump back in November. But we're not looking at a status quo appointment. These seven quotes from Ross on the world economy and trade show that in many ways he and Trump have similar views.