Inspiring Quotes To Get You Through 2017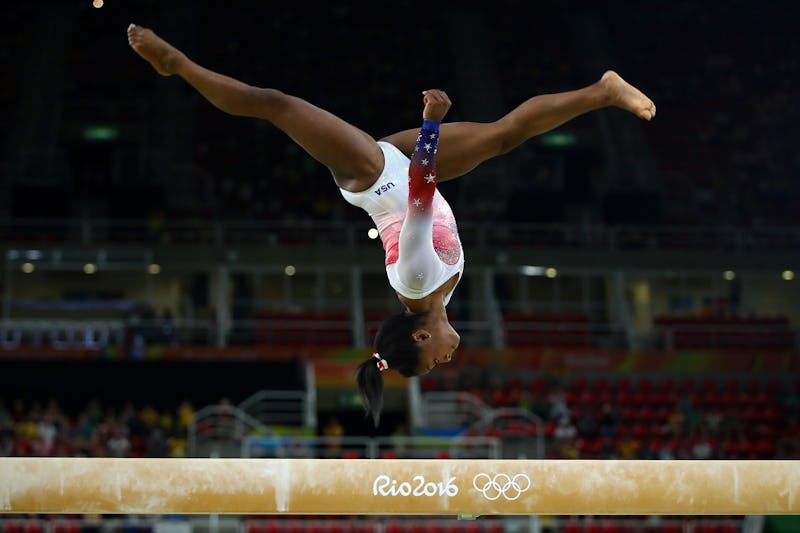 Clive Brunskill/Getty Images Sport/Getty Images
For all of 2016's unfortunate, heartbreaking, and scarring moments, let's not forget the highlights. A group of five powerhouse, American women dominated at the Rio Olympics. The Chicago Cubs won their first World Series in more than a hundred years. For the first time, a woman earned the presidential nomination of a major political party. From these moments and more come the uplifting quotes that will get you through 2017, no matter what the year brings.
After a divisive presidential election, it's natural to feel hesitant about the coming year. According to a recent poll from Morning Consult, 81 percent of Americans have expressed concern about the nation's political atmosphere heading into 2017, and 64 percent reported being worried about world affairs. Still, more than half (55 percent) of people surveyed said they expect 2017 to be better than 2016.
Regardless of what the nation's political atmosphere or the world's affairs look like in 2017, it's important to hang on to that hopefulness. The past year launched a wave of activism and participation that likely won't end come Inauguration Day. Together, hopefulness and activism could have a great impact in the new year, guided by lessons learned and voices heard in 2016.
Simone Biles
I'm not the next Usain Bolt or Michael Phelps. I'm the first Simone Biles.
One of 2016's biggest stars was actually one of its smallest. At just 4 feet, 9 inches tall, Biles rocked the world stage and put sexist media coverage to shame. Chances are you won't win a gold medal (or four) in 2017, but like Biles, you can choose to be your own person.
Hillary Clinton
To every little girl who dreams big: Yes, you can be anything you want – even president.
On the night of the New Jersey primary, Hillary Clinton had every reason to celebrate. She had all but won her party's nomination for the presidency. As she celebrated her big win on Instagram and at a rally, she inspired young girls and women everywhere, setting a new standard for what it means to be a woman in the U.S.
David Ross
I was part of one of the greatest games ever and helped break the longest curse in baseball history... It's so emotional.
At 39 years old, David Ross played his final season in major-league baseball in 2016. As a star of the Chicago Cubs' World-Series-winning team, he went out with a bang, literally, as he scored the game-winning home run. Always remember: If the Cubs can break their curse, you can get through 2017.
President Obama
In my final year, my approval ratings keep going up. The last time I was this high, I was trying to decide on my major.
President Obama killed it at his final White House Correspondents' Dinner in 2016. His jokes reminded Americans that he'll always remain one of the most relatable presidents. Jokes aside, he also showed that there are a lot of lows between your college days and your White House days... and that's OK.
Joe Biden
But they get up, every morning, every day. They put one foot in front of the other. They keep going. That's the unbreakable spirit of America. That's who we are.
It's as if Vice President Biden knew what we needed before we needed it. During the 2016 Democratic National Convention, the veep encouraged Americans to keep going, as they've always done. We got through 2016, so we can surely get through 2017.
Lin-Manuel Miranda
We live through times when hate and fear seem stronger / We rise and fall and light from dying embers / Remembrances that hope and love lasts long / And love is love is love is love is love is love is love is love is love
Lin-Manuel Miranda's hit project Hamilton took the country by storm in 2016. But beyond the lessons that Hamilton teaches are the ones that Miranda himself has taught. No matter what hate and fear may come, hope and love (of all kinds) will remain.
David Gergen
For those of us who have stayed on the sidelines, it is time to stand up and be counted... Indeed, it is time for fellow citizens of all stripes - white and black; young and old; native and newcomer; men, women, and people of chosen gender - everyone - to join forces and preserve the best of who we are as people.
David Gergen is a veteran political strategist. He has served in the White House as an adviser to Presidents Nixon, Ford, Reagan, and Clinton. In 2016, his speech at Elon University's commencement powerfully urged Americans to take action in their communities and in the political landscape.
Justin Trudeau
I'll keep saying I'm a feminist until there's no reaction.
Trudeau was elected prime minister of Canada in 2015. Since then, he has championed female empowerment in speeches and appointments. Let's hope his example carries over in 2017.
Michelle Obama
Live out loud, and understand that what's in your brain is really useful. Do not hide it. Don't dumb it down. Don't apologize for it. Just put it on the table and let people deal with it.
In her final interview as first lady, Michelle Obama sat down with Oprah Winfrey to reflect on her time in the White House. During the interview, FLOTUS encouraged young girls, as she so often does, to speak their minds. She may be leaving the White House, but she will always be a role model.
Whether you're taking on a new president or a new job in 2017, the future is certainly uncertain. But there's inspiration to be had from the recent past. Whatever 2017 brings, take action where it matters most to you.