9 Literary Ghost Stories That Will Scare The Hell Out Of Everyone Around The Campfire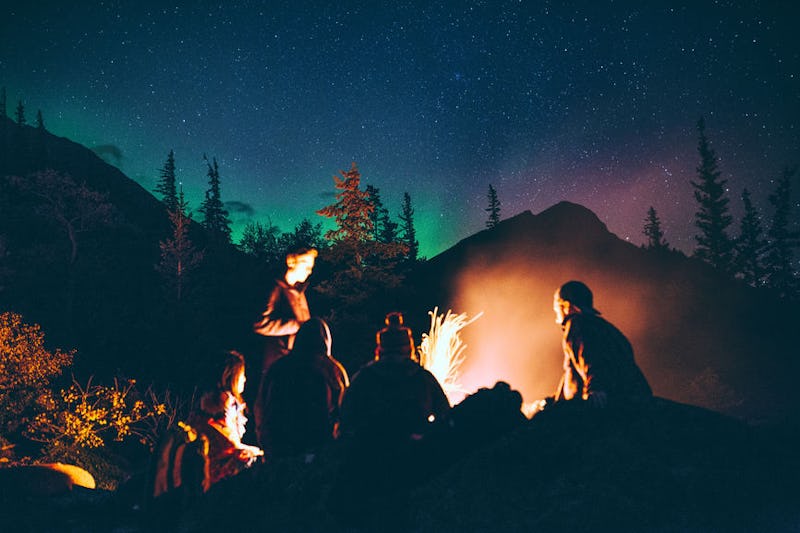 Jovell Rennie/Stocksy
For years after college, my friends and I would spend every Fourth of July in the woods of Maine, with nothing but grilled food, good beer, and ghost stories. Unfortunately, adulthood makes it harder and harder to keep that tradition, and even though we won't be camping out this year, I'm still trying to keep the spirit alive by sharing some of my favorite literary ghost stories to read around the campfire.
If you have ever gone camping, then you know that no trip to the woods is complete without two things: gooey s'mores and ghost stories, preferably enjoyed at the same time. Whether you're reciting spooky tales you grew up listening to, or reading a new horror novel by the light of the campfire, you want a story that will give you chills. The only problem is, you've done the classics so many time, none of them scare you anymore.
If you like ghost stories, then by now, you've probably read Henry James's famous "The Turn of the Screw," Edgar Allan Poe's "The Tell-Tale Heart," and Washington Irving's "The Legend of Sleepy Hollow," but that doesn't mean there isn't a haunting story out there that can still surprise you. If you're looking for a new fireside read, try one of these nine literary ghost stories that you might not have read yet.