9 Petitions Against An Obamacare Repeal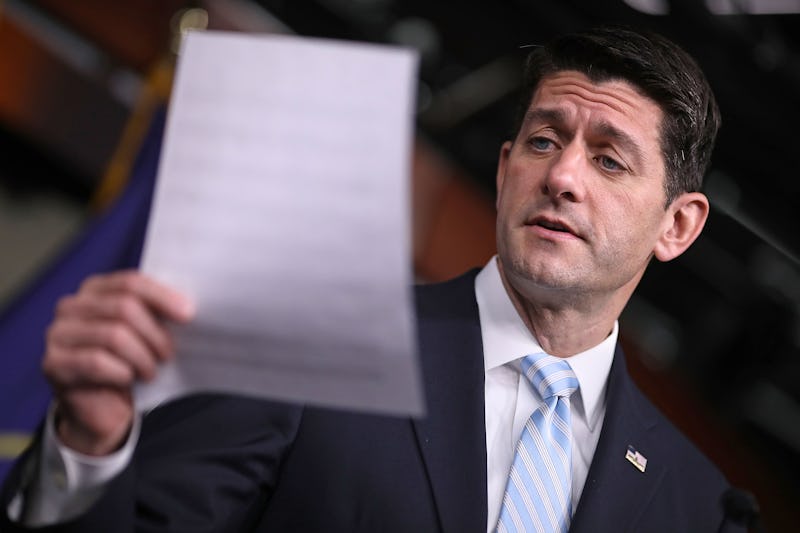 Chip Somodevilla/Getty Images News/Getty Images
Republicans have been pretty clear about one thing: they want Obamacare gone as soon as possible. The incoming Congress moved to repeal the Affordable Care Act through the budget — a move that allows the Senate to repeal without the threat of a filibuster from the Democrats. Given that the Republicans hold a majority in both houses, that would have been the opposition's only option to save the healthcare legislation. Now it's up to the people (or perhaps president-elect Donald Trump) to foil the rollback. Here are nine petitions to protest the Obamacare repeal if you want it to stay.
I say it may also be up to Trump because he seems to be rattling the GOP by straying from the neoconservative talking points. Trump said in an interview this weekend that he wants the replacement plan to include "insurance for everybody," with more people being covered under Trumpcare than the ACA. The problem is that the members of the GOP on the Hill probably don't want to offer that. If Obamacare was "socialism" — and it still left 9 percent of the country uninsured — what is Trump hoping for? The replacement plans seem all over the place, which should be even more troubling for those who want to keep their insurance.
If you like your Obamacare — or know someone who benefits from its many rules, like those under 26 or with preexisting conditions — take a look over these nine petitions.