A Former 'Bachelor' Producer Is Suing Producers & Warner Bros. For Alleged Sexual Harassment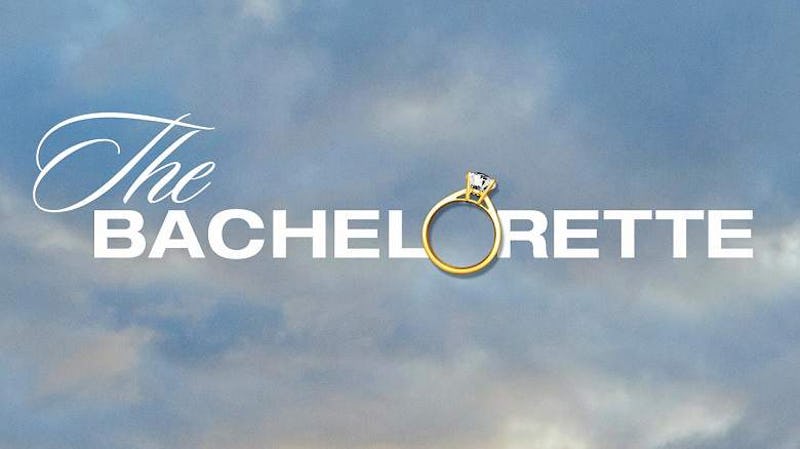 ABC
Amid the many sexual harassment and sexual assault allegations coming out against major power players in the entertainment industry, a former Bachelor and Bachelorette producer is suing Warner Bros. and five of the shows' producers alleging sexual harassment, according to The Los Angeles Times. The Times also reports that Bachelor creator Mike Fleiss' production company is named in the complaint. Becky Steenhoek filed the complaint on Monday in Los Angeles Superior Court claiming she was sexually harassed by allegedly being asked questions about her sex life during the filming of JoJo Fletcher's 2016 season of The Bachelorette.
Bustle has reached out to ABC, a lawyer for show creator Mike Fleiss, and two of the producers named in the lawsuit, Elan Gale and Peter Scalettar, but did not receive any responses at the time of publication. The other three producers named in the lawsuit, Jacqueline Naz Perez, Caitlin Stapleton, and Bennett Graebner, could not be reached for comment. Warner Bros. shared the following statement with Bustle:
We take all allegations of workplace harassment very seriously. These allegations were brought to our attention and were thoroughly investigated earlier this year. Our findings did not support the plaintiff's characterization of the events claimed to have taken place, which is why we are disappointed by the filing of this lawsuit.
During her time on the show, Steenhoek alleges that five of the show's producer asked her questions like, "Is your vagina shaved?," "Have you ever fondled [testicles] before?," and "Have you ever sat under a shower faucet or touched yourself to masturbate?" TMZ also reports that she claimed she was asked questions relating to sex toys, dildos, anal sex, and hand jobs.
As someone who was "raised in a Christian household," 31-year-old Steenhoek told the Times she didn't feel comfortable with what she alleges she was being asked, and she claims the producers knew she was uncomfortable because the questions made her blush. Steenhoek alleges that when they sensed her uncomfortable nature, they pushed even harder with their alleged graphic questioning. She claimed to the publication, "You could visibly tell it was very uncomfortable to me to witness, just because they did make comments like, 'Oh, Becky's blushing,' or 'Her ears are probably burning.'" She claimed that when she got embarrassed it was "fun" for them.
Steenhoek claimed to the Times that she complained to cast producer Caitlin Stapleton, who allegedly told her, "This is the way of the industry and world that we work in." They allegedly had a conversation on April 9, 2016, in which Steenhoek claims, "[Stapleton] just told me, 'Listen, this is just how it is. These are middle-aged white men. This is locker-room talk. This is their way of showing that they're trying to bond with you.'"
Steenhoek claims that soon after her alleged conversation with Stapleton, she was no longer part of production meetings, but asked to run errands, including picking up meals. On April 17, Steenhoek alleges Graebner told her she was fired. According to the complaint obtained by the Times, she claims that after asking him why she was being terminated, he allegedly said it was due to her not being enough of a "b*tch."
"It tainted my whole view of the industry," she told the Times of the alleged incidents. "I wasn't protected. When we sign our paperwork, we're given a sexual harassment policy that says 'any unwanted — whether it's verbal or physical — sexual advances that makes the person feel uncomfortable and is unwelcome, that you're supposed to report that and it's not allowed.'" Steenhoek said she believes "these executives are untouchable" and that what she allegedly endured is an "industry-wide problem." She continued that if she hadn't reported the alleged incidents, "I would have had to sacrifice my values and my morals for something I didn't think was right, and I'm not gonna do that."
Currently, Steenhoek lives in Texas, where is attempting to "work through things.