Gwyneth Paltrow & Anna Wintour Are Starting A Mag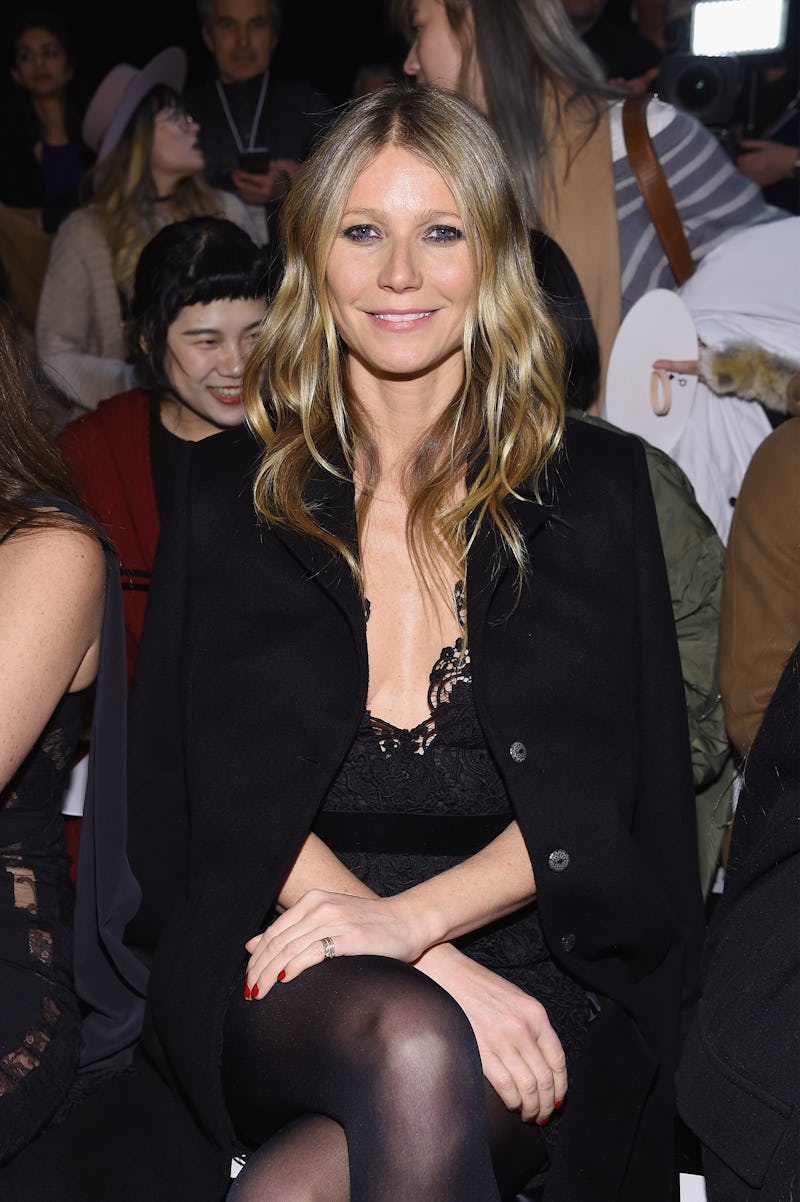 Dimitrios Kambouris/Getty Images Entertainment/Getty Images
The plight of print publications has been well publicized, with so many of us consuming our content online... like you're doing right now! While much focus is placed on periodicals ceasing to publish, the reverse trend does happen and is happening. Gwyneth Paltrow's Goop brand is starting a magazine. But it's not just any magazine or a "logical next step" for her brand. It sounds like it will be an extension of what Goop is already doing in the digital world and bringing it to another platform in a collectible way, with backing from the doyenne of the fashion world.
So how is Paltrow's goop site, which is carefully curated and often criticized for suggesting readers shell out crazy loot cakes on lifestyle, home, and fashion items and for recommending services like vajayjay steaming, going print?
Well, Vogue editor-in-chief Anna Wintour is involved in this endeavor and both she and Paltrow aren't the type to follow trends, be it in the media or fashion.
Here is everything you need to know about the Goop publication, which follows the brand's first-ever beauty pop-up shop.
According to Women's Wear Daily, the first print issue of the mag, also dubbed Goop, will arrive on stands in September, which is the height of the fashion year's calendar.
That's likely no accident; Gwynnie knows what she is doing when it comes to her successful-and-growing brand.
Goop — the mag!— is designed to be collectible and will feature original content, along with material that Goop and Conde Nast co-produce and collaborate on.
The mag will launch in conjunction with other co-produced and co-branded digital content that will also end up on both Goop and Conde Nast's sites and socials.
Paltrow herself called it a "multi-platform content partnership, anchored by Goop's emergence into a physical entity," according to WWD. That's it in a nutshell — now that Goop sells actual branded stuff, like perfume, it's also going to have a print content counterpart, without abandoning its online presence. It's just hitching its wagons to Conde Nast and earns a wider reach that way.
The publication will feature style, health, fitness, and lifestyle skews, with an emphasis on wellness. The Goop mag will likely fill the thematic hole left when Self magazine shuttered.
Anyone else planning to keep a copy of the inaugural ish of Goop on their coffee table?