RuPaul Is Creating A Makeup Line For The First Time Ever & Condragulations Are In Order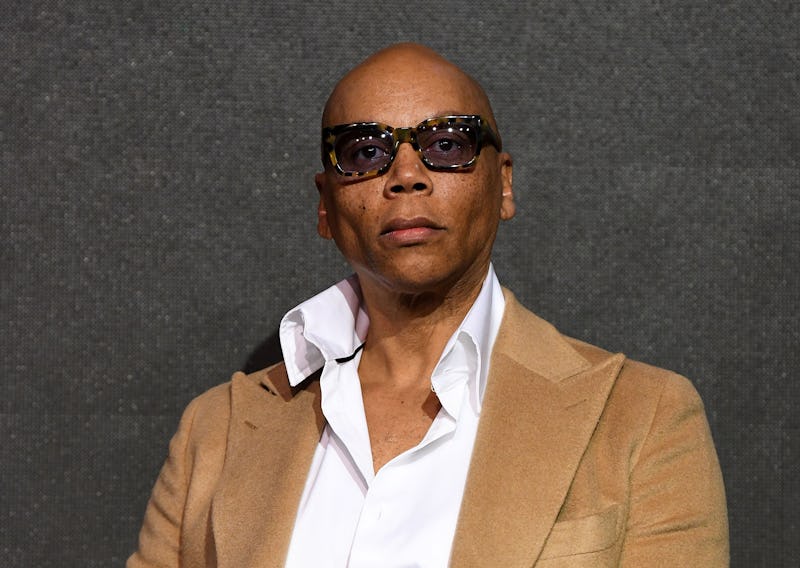 Slaven Vlasic/Getty Images Entertainment/Getty Images
After ten fierce and fabulous seasons, the moment you've been waiting for is here. RuPaul is creating a capsule collection with Mally Beauty, so it's time to get excited. Although there's still a little bit longer to wait, this collection is sure to be epic. Here's everything you need to know, so you can plan accordingly.
If there's one thing that RuPaul knows about, it's self-acceptance. While he spreads the love and message through RuPauls Drag Race, he's about to make it available in your makeup bag as well.
According to the press release, RuPaul is creating a capsule collection of ten to twelve products with Mally Beauty to launch in February 2019. The products might be a secret for now, but the two are a match made makeup heaven.
"I respect, adore and worship RuPaul personally and professionally," says Mally Roncal, brand founder and celebrity makeup artist, in a press release. "Ru has always stayed true to who he is and unapologetically puts himself out there. He exemplifies self-acceptance and has inspired and taught millions of people to love themselves. This seamlessly blends with Mally Beauty's mantra: What makes you different makes you beautiful! I feel blessed to have the honor of working with RuPaul and have him connected to my brand."
RuPaul won't just have a say in the makeup products though. According to the press release, he will be involved in product concepts, marketing for the line, and even the formulation of products. That means that there could be some products involved in the capsule collection that have never been seen before. No hints have been given just yet.
There's no words on the products yet, because, well the deal has just been negotiated. The brand posted a video from the magical Mally x RuPaul moment at the beginning of May. RuPaul says that the line will be "all about the love" from start to finish.
"I love Mally," says RuPaul in the press release. "Her approach to makeup is exemplified by her personality; smart, sexy, fun, and beautiful. I really dig this woman!"
There's no word on whether or not RuPaul already uses Mally products, but the host and founder seem to have a great relationship. It will be exciting to see how that translates to a collection.
Like mentioned before, there is no exact date when the ten to twelve piece collection will be released. You can plan on the tentative date of February 2019. While that is still quite a ways away, that just means that you have even more time to save up. You know, so you can get every single item created.
"RuPaul is the ideal choice for this collaboration with Mally considering his values and personality," says Brian Robinson, president of Mally Beauty, in the press release. "His magnetic charisma and authenticity mirrors Mally's and together they should prove to be unstoppable."
Because this is a capsule collection, there's a good chance that this will be limited edition. The brand has yet to comment, but that is typically how celebrity collabs go. After all, all good things eventually come to an end. Bustle reached out to the brand to see how long each item will be available.
The brand seems to be extremely excited about the collaboration. Mally Beauty has been dropping not-so-subtle hints about the collab on social media since the end of April. If those photos are any indication, there's a good chance that the brand will be keeping fans up-to-date on announcements along the way. Get ready to work, because this collection is bound to be as fabulous as the legend.