Alba & Jorge's Love Story On 'Jane The Virgin' Deserves A Happy Ending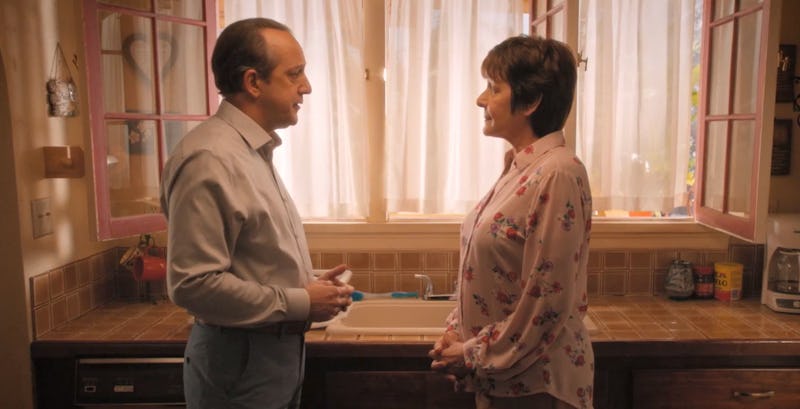 The CW
For good reason, Jane's love life typically dominates the plot of Jane the Virgin. But while Jane is currently unlucky in love with Rafael, Alba finally got her happy ending. Alba and Jorge's relationship on Jane the Virgin has been going on since Season 3. Unfortunately, they haven't been on the same page romantically since they broke up in Season 4. But in "Chapter 89," Jorge confesses that he loves Alba and she reciprocates the emotion. Since these characters have already been through so much and it's the final season, it sure seems that Alba and Jorge will end the show happily in love. So let's reflect on this septuagenarian romance and remember how they got here.
Alba has had a few romantic encounters on Jane the Virgin. She had an ill-fated interest in Edward, who turned out to be a priest. She reconnected with her old love, the bad-luck-bringer Pablo. And she even tried online dating after she had broken up with Jorge, which led to Alba going on a double date with Jane.
But besides her first husband Mateo, the main love of Alba's life on Jane the Virgin has been her boss Jorge. And now that he's confessed his love for her, here's everything that went down in their love story.