This New Rosé Is The Answer To Your Summer Prayers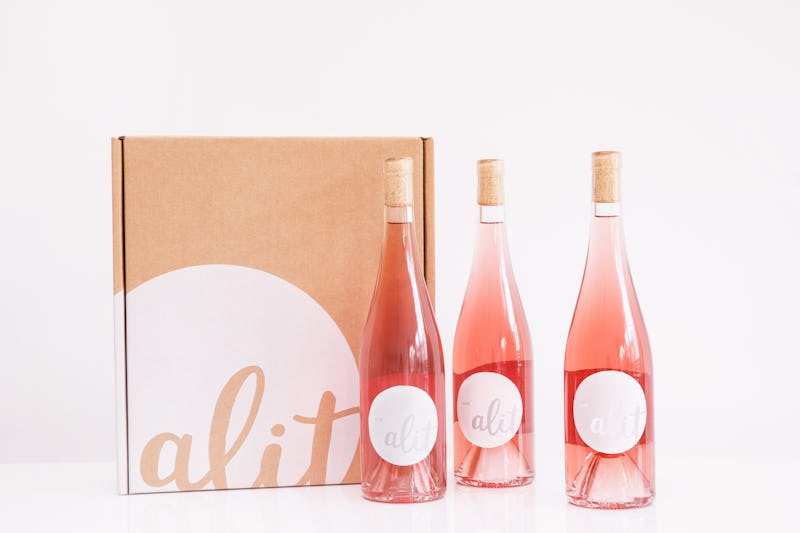 Ashley Batz/Alit
It is summer, which means it is officially time to rosé all day — especially if by "rosé all day" you mean "rosé all day with this new Alit rosé that was just released," because oh my god, is it good. If you're familiar with Alit — the Oregon-based wine-company founded by Hollywood director Mark Tarlov (ever seen Simply Irresistable? That was all him) with the intention of taking the mystery out of what exactly goes into a bottle of wine — this likely isn't that surprising. But what might be surprising is that, unlike Alit's standard Pinot Noir and champagne offerings, the rosé is only available from June 15 for a limited time while supplies last... and only 200 cases were created.
Excuse me, I have to go order a bunch now.
Considering Alit is all about transparency, here's all you need to know about this exclusive new wine: The grapes in Alit's new rosé were grown in deep volcanic soil, picked ripe and then direct-pressed. "We left the skins on just long enough to produce a multidimensional sunset hue — think of the rich, reddish core of a ripe summer peach," Alit describes on their website. "A truly singular offering, it has a velvety depth of texture one almost never finds in rosés, the electric energy of a white, and an incredibly floral, French attitude that practically flies out of the glass."
If you order the rosé, it'll come in a pack of three bottles — standard for Alit's offerings. However, if three bottles of pink wine isn't enough, here's something to change your mind and order a case: Alit isn't taking any profit from this release! They are selling each case with no markup (it's priced at a mere $13.99 per bottle, meaning, along with shipping and handling, a pack of three is $60), and will deliver it straight to your doorstep. Instead, the money you pay will simply go to the fruit, farming, the wine-making team, the equipment, and the packaging. If that isn't enough of a draw than I seriously don't know what will be!
You can order the Rosé Trio, which supplies you with three bottles of this delicious new wine for $60, and/or, if you're so inclined, try out their champagne and Pinot Noir options.
Happy summer, all!