All The Cozy Shoes & Accessories BDG Editors Are Snuggling In This Month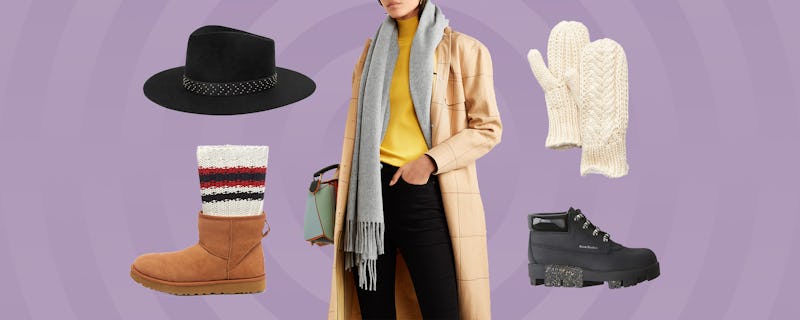 There's nothing I hate more than being forced to wear something because of the weather. The concept of wearing certain shoes because it was raining or snowing always really got me. I don't like being told what to do, even by mother nature. But I soon learned that this was a battle I was never going to win, and I was tired of ruining good shoes and getting sick because I refused to wear a hat when it was 18 degrees outside. So then my problem was finding things that I liked to wear that were also functional and served the purpose of keeping me warm. Turns out, it wasn't hard at all!
The cold weather accessories market is actually flooded with pieces that I would wear even if it wasn't cold outside. From boots and socks to gloves and hats, there are so many good options to choose from now that there isn't really an excuse not to wear snow boots because there aren't any "cute" ones. My priorities are always hats and boots because the head and feet are pretty much all you can see when you're bundled up so gotta make sure those make a statement but I tapped our fashion editors to find out what their favorite colder weather accessories are too.