All The Looks At The 2017 Billboard Music Awards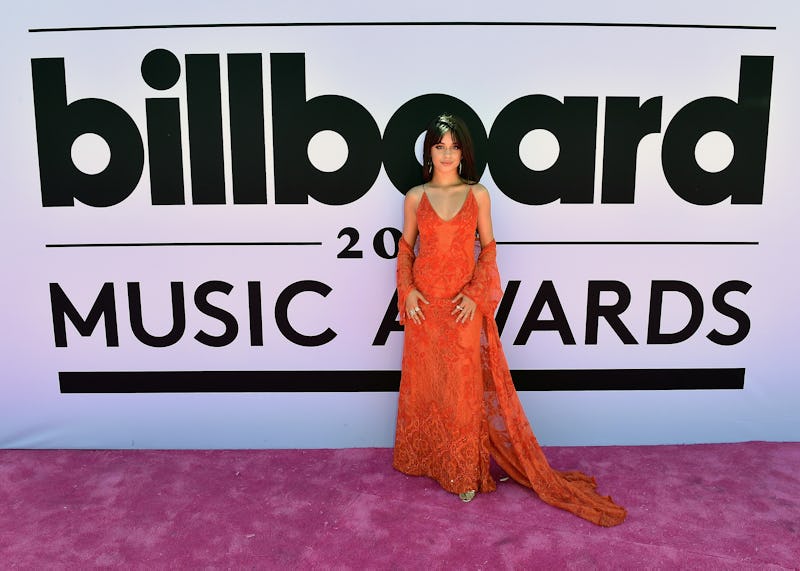 Gustavo Caballero/Getty Images Entertainment/Getty Images
Red carpets are the perfect opportunity to sit back, relax, and enjoy looking at clothing that's weird, beautiful — and, well, often both. The Billboard Music Awards are no different. In fact, they usually are home to an extra fun and quirky red carpet — one where celebrities can experiment with looks that they usually wouldn't. This year, with fashion stars like Lorde and Cher performing, the red carpet outfits alone are enough to tune in for. The possibility of amazing performance outfits is just an added bonus if you ask me.
Whether you are a diehard red carpet fan, or you just like to tune in so you can follow along with the live tweeting (isn't that mostly what live events are about at this point, anyway?), the Billboards are a can't-miss red carpet. Plus, since they're pretty much always nominated more or less (as they should be, obviously), there's always the chance that Beyoncé or Rihanna will show up in a truly glorious get-up. Even if you're just tuning in to see who'll win, it's a good idea to check out all the looks from the night because whether you're interested in fashion or not, the Billboards red carpet is always interesting.
Cher
Legend.
Lorde
Can I wear this tomorrow, please? Lorde is wearing jewelry by Foundrae.
Rita Ora
Ora stayed true to the 'no pants' trend, and it worked for her.
Nicole Scherzinger
This dress looks like it was made for her!
Miley Cyrus
So cute and definitely on brand for Cyrus' new single, "Malibu."
Drake
A polo shirt! Why not!
Kate Beckinsale
The firework print is a fun twist.
Hailee Steinfeld
Such a gorgeous see-through number.
Ed Helms & Kevin Hart
Comedians can be super stylish, too.
Nicki Minaj
Latex, why not?
Vanessa Hudgens
Bows, bows, and more bows.
Halsey
How to wear your old bras 101. Halsey is wearing a Cuff Bracelet by Alexis Bittar.
Bebe Rexha
This seems like the best dress option for hot Vegas weather, right? Comfy and cute.
Julia Michaels
A statement piece is never a bad idea.
Florida Georgia Line
Lots going on here.
The Chainsmokers
*Closer starts playing on repeat*
DJ Khaled
A casual bomber.
Ashley Tisdale
A reminder that it's officially jumpsuit season.
Z La La
This is a definite look.
Camila Cabello
Definitely thought this was Selena Gomez at first.
Jessie James Decker
Glam for the BBMAs!
Bebe Rexha
Platinum goals.
Laura Marano
This sequin skirt is so much fun.
Noah Cyrus
Love a good fishnet moment.