Amazon Is Now Publishing Short Books You Can Read In A Single Sitting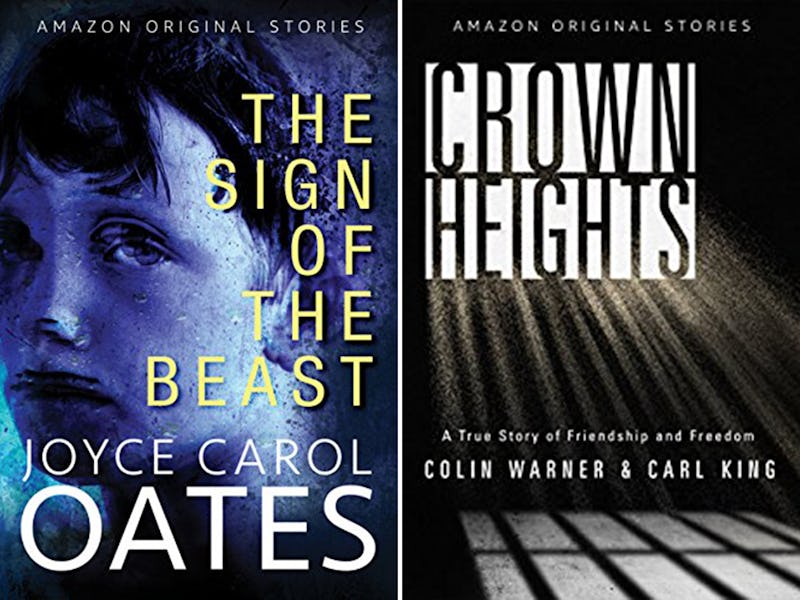 Amazon has announced a new publishing imprint, Amazon Original Stories, a collection of short fiction and nonfiction works which will be free to Prime and Kindle Unlimited members. The imprint will publish all short fiction and short nonfiction works that can be read in one sitting, perfect for all those rush hour rides on the bus or subway.
"The goal of Amazon Original Stories is to champion stories, essays, and reporting by the premiere storytellers of our time and to introduce unforgettable new voices to Prime and Kindle Unlimited members," said Julia Sommerfeld, Editorial Director of Amazon Original Stories, in a statement. "As we've seen through the great response to work available through Kindle Singles, powerful stories can be told in a single sitting and are another wonderful outlet for writers to reach readers. We plan to introduce new storytelling experiences in the coming months."
Upcoming 2018 titles from the imprint will include short stories, essays and even reporting by both bestselling and up-and-coming authors including W. Kamau Bell, Eddie Huang, Janice Y.K. Lee and Dodai Stewart. And the very first offerings from Amazon Original Stories, available now, are perhaps even more exciting.
First up is The Sign of the Beast, which promises to be a dreamlike and sinister tale from one of our master storytellers, Joyce Carol Oates. It follows 11-year-old Howard, who was born with a birthmark on his cheek. His cruel Sunday school teacher, Mrs. S—, calls it the "sign of the beast." The reader follows Howard and Mrs. S— over the course of several years as teacher causes student both misery and shame. But once he's finally been pushed too far, Howard goes from hunted to hunter in this timely, harrowing tale of abuse, power, and disaffection.
Also available now is Crown Heights by Colin Warner and Carl King, which tells the true story behind the award-winning Amazon Studios film of the same name, which tells the harrowing story of the wrongful 21 year imprisonment of Colin Warner and the extraordinary battle waged by his childhood friend Carl King to set him free. Both men had come to Brooklyn from Trinidad as young boys, but they grew into men on opposite sides of prison walls. This is the story in their own words of their fight for Colin's freedom.
It already sounds like the upcoming titles on Amazon Original Stories will be an incredible addition to any reader's TBR. Upcoming titles can be found in the Kindle Singles store and will be available for Prime and Kindle Unlimited members at no additional cost, and will be available at $1.99 each for customers who have not yet joined Prime.