Anita Hill Is Backing Christine Ford's Request For An FBI Investigation — Here's Why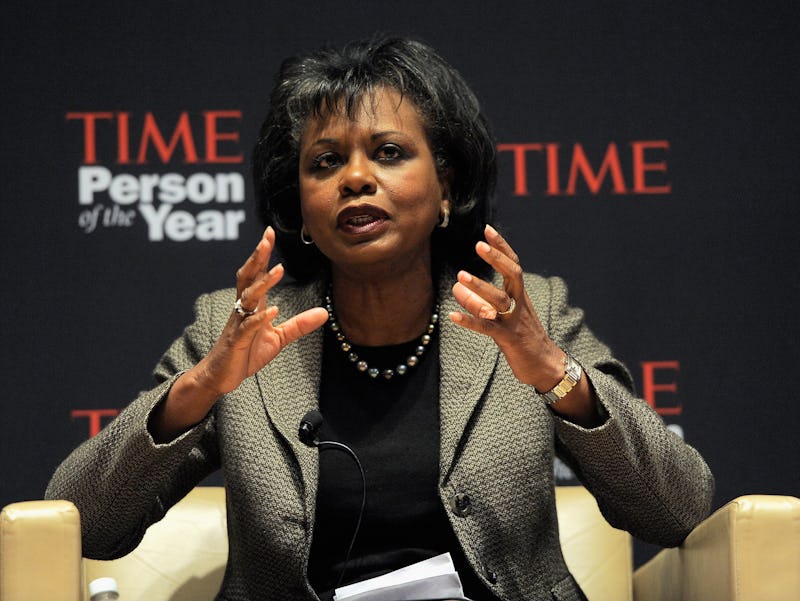 Jemal Countess/Getty Images Entertainment/Getty Images
On Wednesday, ABC's George Stephanopoulos interviewed Anita Hill about Christine Ford's potential senatorial hearing, which is currently scheduled for Monday, though Ford has not officially accepted the invitation. Ford's lawyers have asked that an FBI investigation be conducted before she appears before the body, and, during her interview with ABC, Hill urged senators to comply with that request.
"The hearing questions need to have a frame, and an investigation is the best frame for that — a neutral investigation that can pull together the facts, create a record, so that the senators can draw on the information they receive to develop their questions," Hill said.
Ford claims that Supreme Court nominee Brett Kavanaugh sexually assaulted her when the two were in high school — an allegation which has thrown Kavanaugh's confirmation process for a loop. Kavanaugh has emphatically denied that he assaulted Ford. "This is a completely false allegation. I have never done anything like what the accuser describes — to her or to anyone," Kavanaugh said in a statement.
But Hill, who testified before the Senate back in 1991 during Clarence Thomas' confirmation hearings, alleging that he sexually harassed her, doesn't believe it is fair to hurry the hearing process along. Thomas has long denied harassing Hill.
"Also helpful would be bringing in expert testimony or experts who can help them shape the questions they're going to ask," Hill said on ABC. "All of this is really, is really something that I don't think can be avoided if we really want to get to the truth."
After Hill presented allegations against Thomas, the FBI investigated her claims. Some Republican senators, however, don't believe Ford's accusations warrant such a move.
"Dr. Ford's testimony would reflect her personal knowledge and memory of events," Sen. Chuck Grassley said in a statement on Tuesday. "Nothing the FBI or any other investigator does would have any bearing on what Dr. Ford tells the committee, so there is no reason for any further delay."
Hill, however, disagrees. She said she believed that either senators didn't care, or they wanted to just get the hearing process over with.
"We're not talking about whether the conditions are ideal," Hill said during her interview on Wednesday. "We're talking about whether the conditions are actually tenable, whether or not it is going to be anything more than just a sham proceeding so that the senators can say 'we gave her a chance to talk' and then move on to doing exactly what they were intending to do before she came forward."
Ford went public with her allegation on Sunday, via The Washington Post. Kavanaugh was originally scheduled to receive a confirmation vote from the Senate Judiciary Committee on Thursday, but that vote has been postponed until next week.
Republicans have long said they would like to see Kavanaugh confirmed to the Supreme Court by the beginning of October, but it is no longer clear whether or not that is on track to happen. Both Kavanaugh and Ford have been invited to testify before senators on Monday, but so far, only Kavanaugh has accepted.
"My advice is to push the pause button on this hearing, get the information together, bring in the experts, and put together a hearing that is fair, that is impartial, that is not biased by politics or by men, and bring this information to the American public," Hill said.