Are The Menendez Brothers In The Same Prison?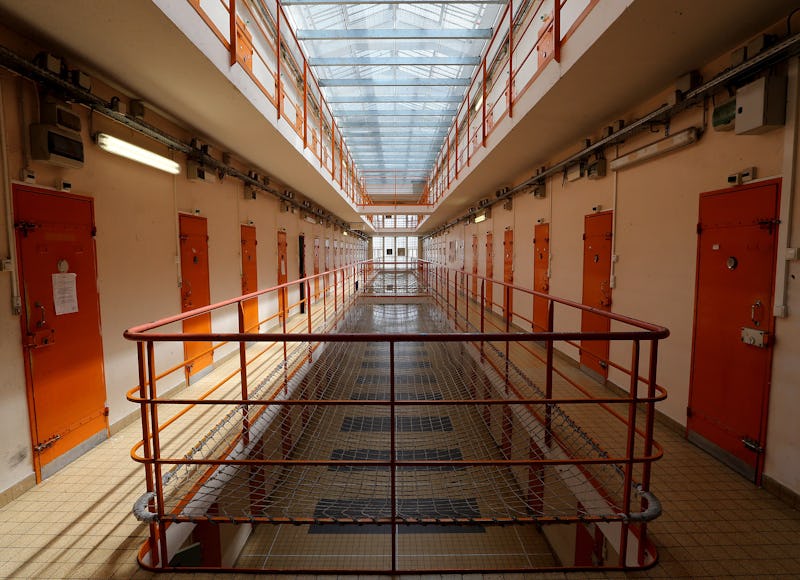 FRANCOIS NASCIMBENI/AFP/Getty Images
Lyle and Erik Menendez were close throughout their childhood. Sons to successful Jose and Mary Louise "Kitty" Menendez, a Cuban-American business executive and socialite, respectively, Lyle recalls having a deep bond with Erik that often found him protecting his younger brother. Yet their closeness would be thrown into disarray after the gruesome 1989 murder of their parents, for which the boys — then 18 and 21 — were charged and eventually convicted. Did the Menendez brothers make it into the same prison? Their sentence, after all, was identical — each was convicted of first-degree murder on March 20, 1996 for the shooting death of their parents, and sentenced to two consecutive life prison terms without the possibility of parole.
The brothers' time together, however, was also cut short. Lyle was sentenced to the Mule Creek State Prison in Ione, California, and Erik was sent to the Pleasant Valley State Prison in Coalinga, California. The pair reportedly have not seen each other in years, but still communicate regularly through letters.
Lyle told ABC News that their "bond is really strong" and that he is proud of Erik for the work he has completed in his own prison. Erik currently aids physically challenged and terminally ill inmates at the Pleasant Valley State Prison.
"I really wondered, separated from me and so on, how would he do?" Lyle said to ABC News. "It's just amazing to me that you can come from such terrible circumstances and then be grow up to be someone who is so empathetic, so I'm very proud of him."
This familial bond was likely part of the fascination that gripped the American public during the Menendez murder trial, which is largely credited with framing what would become the country's televised obsession with true crime stories.
And as far as high-stakes true crime went, the Menendez case had it all: the gruesome shooting of the famous parents in their Beverly Hills mansion, the boys' cover-up that suggested the murder had been the work of the mob, and the confession to their therapist, which ultimately led to their arrest.
Prosecutors argued that the motive behind the killing was money; the boys' defense, backed up by other family members, was that the father had abused them for years and the mother was complicit in his actions.
Since entering prison, both brothers have gotten married and attempt to navigate as normal of a life as possible behind bars. Lyle tells ABC News that even after several decades, he and his brother have "almost never talked about" the murders because it's "just too overwhelming."