Ashley Graham Lands 'TIME' 100 Influential People List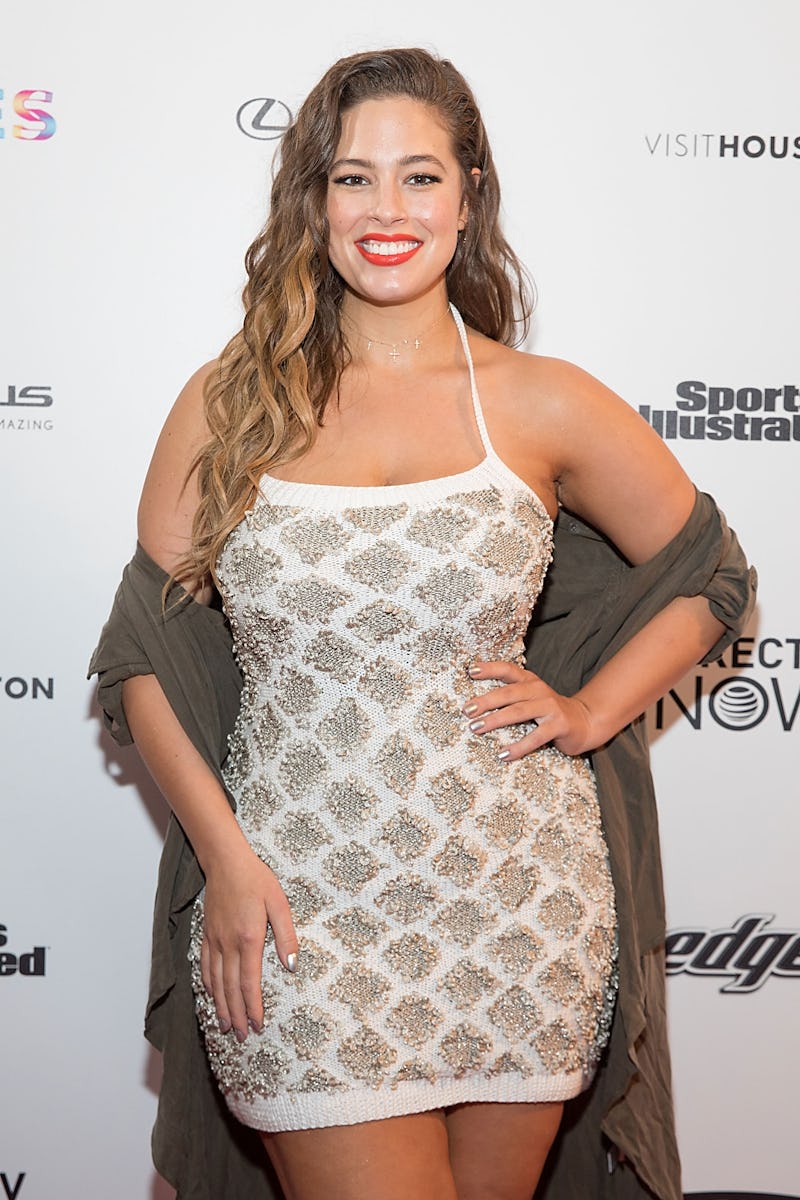 Rick Kern/Getty Images Entertainment/Getty Images
What makes an influential person? The obvious answer is hard work and global reach, but this nominee is proving that it goes much deeper than that. TIME's 100 Most Influential People of 2017 list is here, and Ashley Graham is the only model to make the cut. Looking back at what a breakout year she has had, it only makes sense to see her land among the 99 others.
In 2016 alone, Graham covered the Sports Illustrated's Swimsuit Issue, walked in Paris Fashion Week, and gained a serious social media following. This year she's gone on to write her own book and land on the Forbe's 30 Under 30 List. While many of her accomplishments were fashion related, her influence goes much deeper than that. Graham uses her platform of 3.9 million followers to spread a positive message of self-acceptance, as described by Tyra Banks, who penned Graham's TIME bio.
Banks praised Graham for her beauty and good attitude in the profile, writing "It is time for everyone to bow down to the fashion industry's — no, make that beauty's — new queen."
Graham made the list under the "Leader" category. She holds her spot among other legendary influencers such as Viola Davis, Simone Biles, and RuPaul.
Although Graham didn't make the TIME 100 Most Influential People cover — John Legend, Viola Davis, Jeff Bezos, Melinda Gates, and Riz Ahmed hold that honor — that doesn't make her nomination any less exciting.
Banks proclaiming that Graham is the new queen of beauty isn't groundbreaking news to her fans. The model has been making a name for herself since 2001, when she first joined IMG Models. While success never comes without criticism, I think it's safe to say that she's earned her spot on this list.