ASOS Is Now Selling Clothing Made For Women With Big Boobs & You'll Want ALL Of It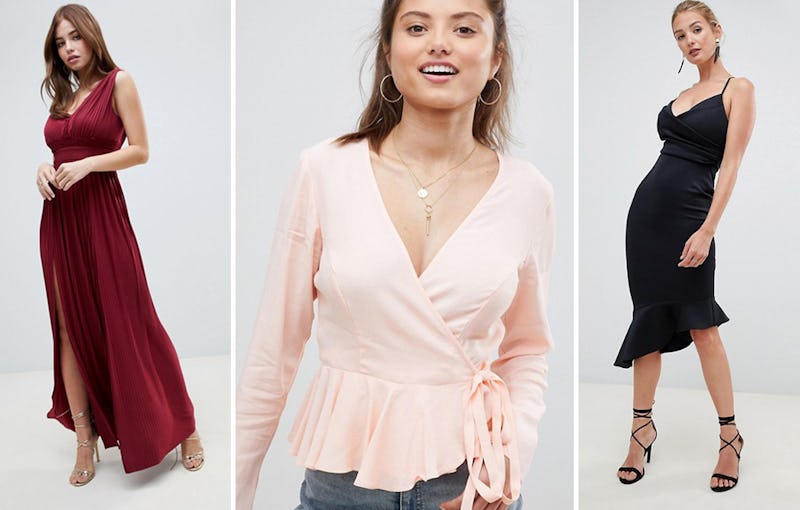 ASOS
Many high street brands may be waking up to the fact that women don't come in one shape or size, but they still have a long way to go to please every individual's need. Some are starting to take the leap. Showing that it is at least attempting to broaden its horizons, ASOS is selling clothes designed for women with big boobs.
The retailer has sold bikinis and underwear designed for bigger busts for a while, but is slowly branching out into clothing. Its Fuller Bust range now includes a selection of evening and day dresses, office-friendly shirts, and party-perfect tops. Designed for people with cup sizes between DD and G, the line has prioritised comfort but hasn't sacrificed style.
Tiny almost unnoticeable elements have been included to cater for women who struggle to find the ideal fit. Forget gapes and buttons that have no chance of doing up, or fabrics that threaten to expose parts you choose to keep covered. ASOS has swapped all of those gripes for the likes of thick straps that will cover up the most supportive bras, shirts that fasten in the most comfortable way, and tops that use two breathable layers to offer added support. The prices are pretty decent too with most items available for under £50.
Whether you're looking for a worry-free Christmas party dress or a classic white shirt that'll serve you throughout your career, ASOS has definitely got you covered.
Here's a few of the very most stylish pieces to purchase.