Bey & Jay Are Reportedly Staying In This Giant Mansion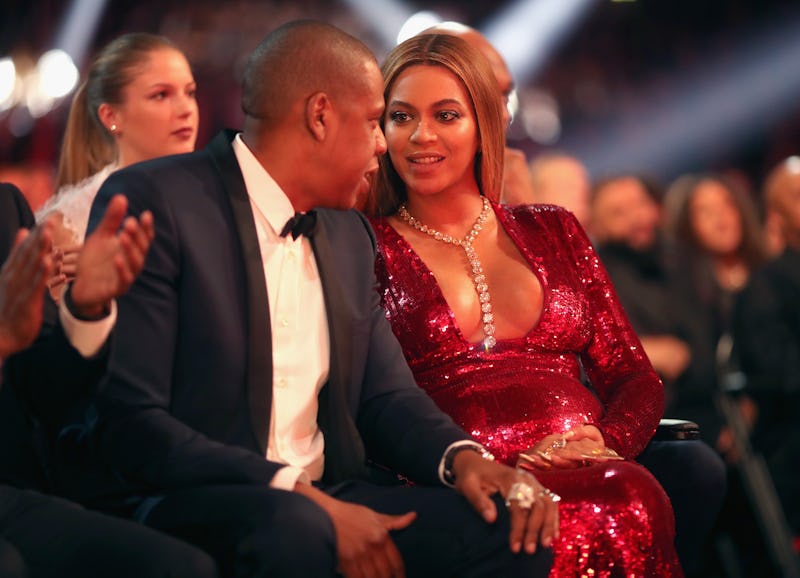 Christopher Polk/Getty Images Entertainment/Getty Images
On Saturday, June 17, news spread that Beyoncé and JAY-Z welcomed their twins in Los Angeles. TMZ reported a few days later that the twins were being held the in hospital because they were born prematurely, a common occurrence with multiples. TMZ also reported that sources claimed the twins were "under the lights," which sounded like it could be related to jaundice treatment. None of the reports have been confirmed by the couple, and now more rumors are surfacing. According to the Daily Mail, the family is healthy and finally together at home. And, naturally, the twins are already living better than many of us ever will in a huge mansion, as publication reports. Bustle has reached out to reps for Beyoncé and JAY-Z for comment, but has not yet received a response.
It's to be expected, right? Beyoncé and JAY-Z wouldn't tone down the extravagance when introducing their newborn twins to the luxurious lives they are about to live. According to the Daily Mail, the couple is reportedly renting a $400,000-a-month mansion in Malibu, known as La Villa Contenta, or The Happy Villa, until the end of August. The name of the villa sounds extremely fitting for the goddess of pop music and two new babies.
Per the Daily Mail, the villa has totally unobstructed views of the Pacific Ocean, 14 bathrooms, 10 bedrooms, and a 25 foot infinity pool. While the idea of having extra space is no doubt very enticing to new moms of multiples, most don't have the luxury of being able to have 10 bedrooms. Well, Beyoncé and JAY-Z can afford it, and if they did rent this home, they certainly didn't skimp out.
The Carter family is reportedly renting while they continue to search for a permanent home in Los Angeles, after relocating from New York City, according to the Daily Mail. While the twins are reportedly only in this Malibu home until August, it sets a high precedent for the any future homes they'll live in.
Sure, the home is incredible and the Carter children will always live in luxury, but based on how Bey and Jay adore Blue Ivy, they also have enough love to fill these homes for a lifetime.