How To Bring Food To The Women's March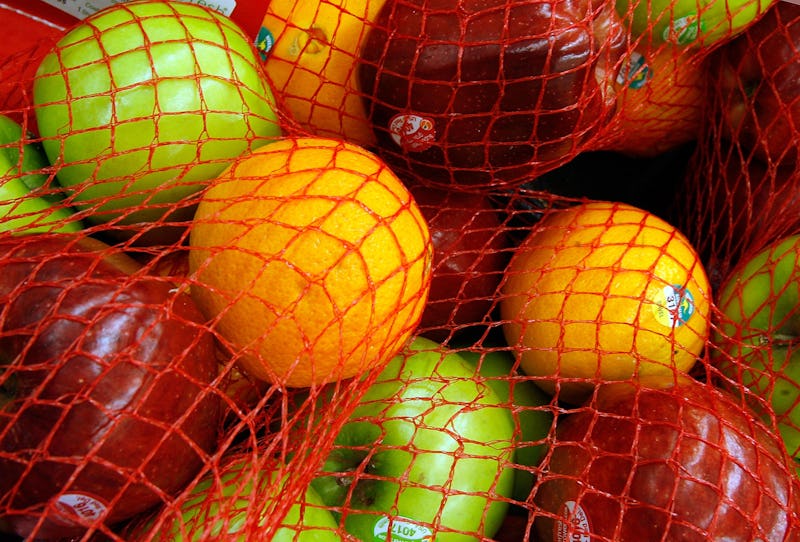 Chip Somodevilla/Getty Images News/Getty Images
Over 200,000 people have pledged on Facebook to attend the Women's March on Washington taking place in downtown D.C. following Inauguration Day. As marchers prepare for what may be an all-day event, the question of if you can bring food to the Women's March has come up.
According to the organizers' Frequently Asked Questions page, anyone hoping to bring a meal can do so in a plastic bag no larger than 12" x 12" x 6". This is in addition to the smaller bags marchers can bring for their personal items. Anyone who wants to bring a backpack has to make sure it is clear and no larger than 7" x 12" x 6". Bags may be searched.
Although some streets and businesses will be closed, marchers who don't pack their lunches will have access to on-site food trucks. A list of what trucks will be in attendance and where is yet to be released, but least one D.C.-area restaurant is marketing directly to marchers that will be in town. Some publications are also offering food recommendations in their own Women's March on Washington guides. In "Tips for Traveling to the Women's March," the Boston Globe's Laurie Wilson highlights D.C. restaurants that are donating inauguration weekend proceeds to charity. Lifestyle website DC Refined includes a restaurant serving beer from a woman-owned company on its "Where to eat & drink during the Women's March on Washington" list by Nevin Martell.
Food should not be hard to come by during the March. But if all goes as planned, chairs, and potentially dangerous items will be nowhere to be found. Weapons and anything that can be construed as such are obviously banned, but so are folding chairs, bikes, flags flown on poles, and signs and banners on wooden sign posts.
Set to begin at 10 a.m. ET with a rally, the thousands of people set to participate in the March will do so alongside private security hired by the organizers and paid for with donations. Marchers will also find themselves in the company of D.C. police and National Park Service officers.
The March's organizers encourage attendees to register for the event on their website to ensure they will have enough accommodations. As of 4 p.m. ET on Jan. 18, organizers have raised $1.6 million and counting toward its $2 million fundraising goal. More than that, the demonstration estimates it has sparked over 600 sister marches worldwide, with most also scheduled to take place on Donald Trump's first full day as president.