Cara Delevingne Made A Bold Beauty Statement At The Met Gala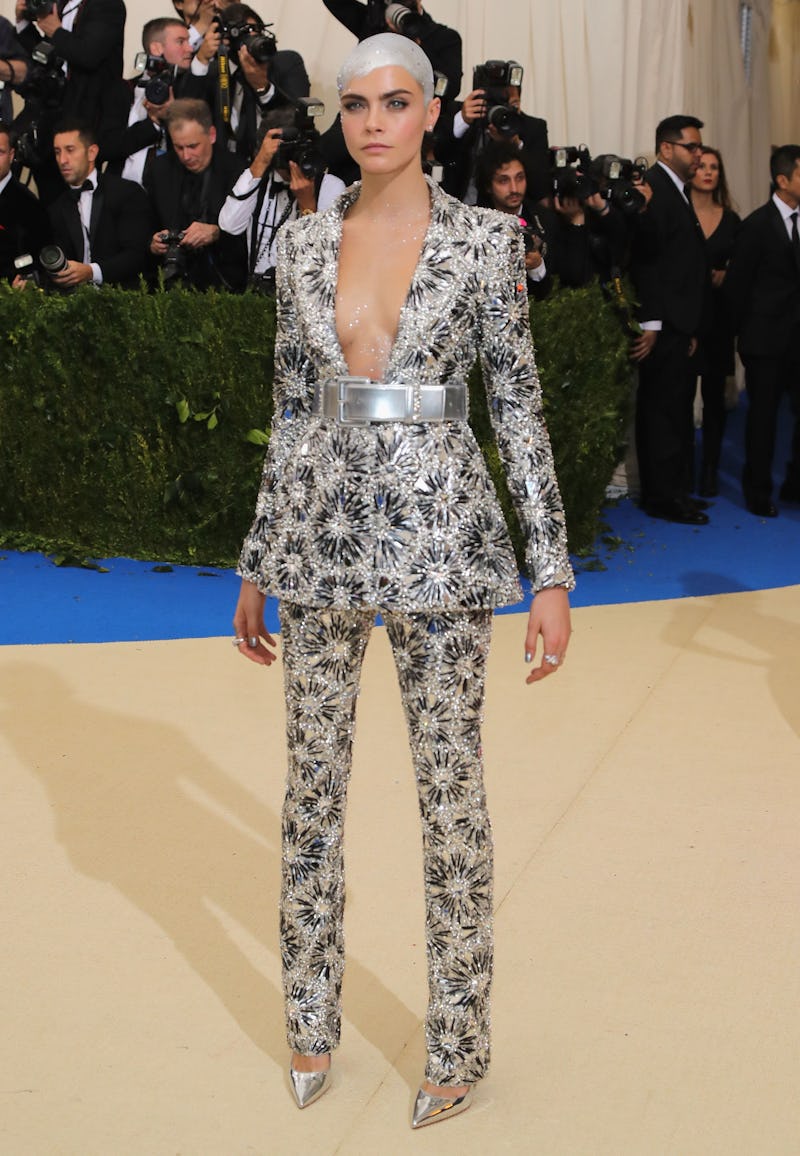 Neilson Barnard/Getty Images Entertainment/Getty Images
It seems like Cara Delevingne has been relatively absent from the fashion scene for a while, and tonight's rare appearance reminds us why she's so missed. Cara Delevingne's 2017 Met Gala look was absolutely stunning, but the real star of the entire ensemble was her newly shaven head, which was painted metallic silver and adorned with jewels. In case you missed it, the former model and now actress recently shed her locks for a movie and she debuted the new look at tonight's big event. While her silver encrusted Chanel suit was unquestionably beautiful, everyone's eyes were directed to her painted head, which totally stole the show. It was equal parts edgy and beautiful, which is a perfect fit for the Commes Des Garcons/Rei Kawakubo aesthetic.
It's been two years since Delevingne has graced the Met Gala red carpet. She skipped the event last year, but made waves in 2015 with her gorgeous, but temporary Cherry Blossom tattoos all over her body. And while that look nearly broke the internet, Delevingne's look tonight is her most memorable Met Gala ensemble ever. I mean, a silver head? A shiny, bejeweled Chanel suit? She looks like a beautiful robot from the future and I am here for it.
Stunning, y'all.
Cara, how we have missed you!