This Childhood Classic Is Coming To Netflix Next Month & It'll Give You All The Feels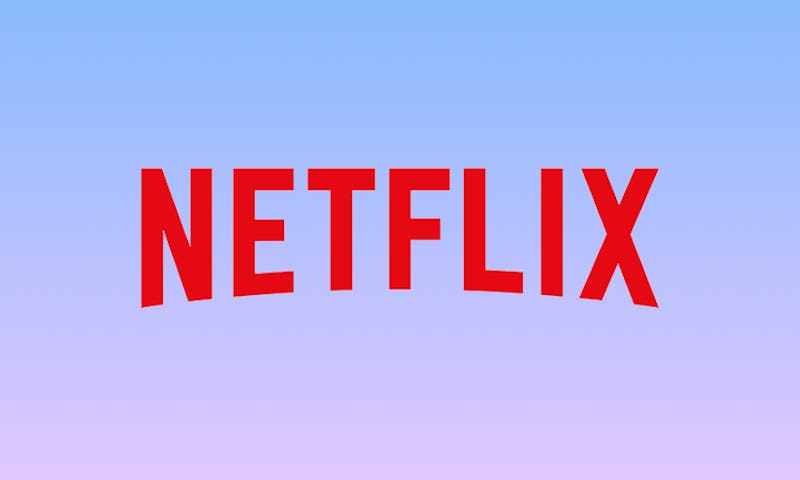 Liz Minch/Bustle
It's been over 10 years since E.B. White's barnyard classic was last brought to life on-screen, but now that Charlotte's Web is coming to Netflix in November, you'll have a chance to revisit the childhood favorite once again. Since being published in 1952, the novel has been adapted exactly twice: First as an animated film in 1973 (with a 2003 sequel to follow), and again as a live-action movie in 2006. The latter is the one headed to Netflix. And if you want to find out what else is coming to the streaming service, the full list of new November titles drops on Monday, Oct. 23.
In that version, fans will recall that Dakota Fanning stars as Fern, a young farm girl who, with the help of her animal friends, convinces her father to spare a pig named Wilbur that she raised as a pet. Julia Roberts voices the leader of the pack, Charlotte the spider; Dominic Scott Kay (Pirates of the Caribbean) plays the part of Wilbur; Steve Buscemi is Templeton the rat; Oprah Winfrey voices Gussie the female goose; Robert Redford is Ike The Horse; and Kathy Bates plays Bitsy the cow. So it's actually quite the star-studded cast.
When it was released, Charlotte's Web drew in largely positive reviews — particularly for Fanning's performance — and it's easy to see why. It's hard to go wrong with such an earnest, endearing, and imaginative tale of unlikely friendship and childhood magic. Whether you want to see if it holds up now that you're grown and jaded or simply want to take a sentimental trip down memory lane, it's a movie worth revisiting.
Who knows, maybe you'll even be inspired to turn it into a marathon, and check out some of Netflix's other nostalgic titles.
E.T.: The Extraterrestrial
Whether or not you grew up in the '80s, Steven Spielberg's beloved sci-fi is the kind of film that crosses generations. Plus, the theme ties in nicely with Charlotte's Web, except instead of a pig and a spider, this one unites a young boy and and alien.
The Nightmare Before Christmas
There's probably not a time more apt to watch this stop-motion gem from Tim Burton: Right in the on the cusp of Halloween and the upcoming holiday season.
Forrest Gump
Forrest Gump remains one of Tom Hanks' most treasured roles to this day, and over a decade later, the story is as heartwarming as ever.
Holes
Remember when Shia LaBeouf was just a goofy Disney kid with a knack for high-pitched screams? This teen epic hit right around that time, recounting the grand history of Stanley Yelnats IV and what happened at Camp Green Lake before his family curse landed him there.
The Addams Family
Another spooky entry (it's almost Halloween, OK?), The Addams Family was somehow strange, dark, and heartfelt all at once.
Heavyweights
It's probably been quite a while since you last watched this ridiculous but irresistibly funny flick about a group of kids sent off "fat camp" only to be faced with manic fitness guru Tony Perkis (Ben Stiller).
Good Burger
If you haven't seen Good Burger, you didn't do the '90s right. It's worth watching (or rewatching) immediately.
Needless to say, Charlotte's Web is in good company. Hell, you can even start watching these while you wait for the movie to make its grand debut on Netflix. Times are hard, folks, so do yourself a favor and revisit simpler times — back when talking pigs still seemed like a real possibility and spiders didn't totally creep you out. At the very least, you can be a kid again for a few hours.