Chelsea Peretti & Jordan Peele Have Great News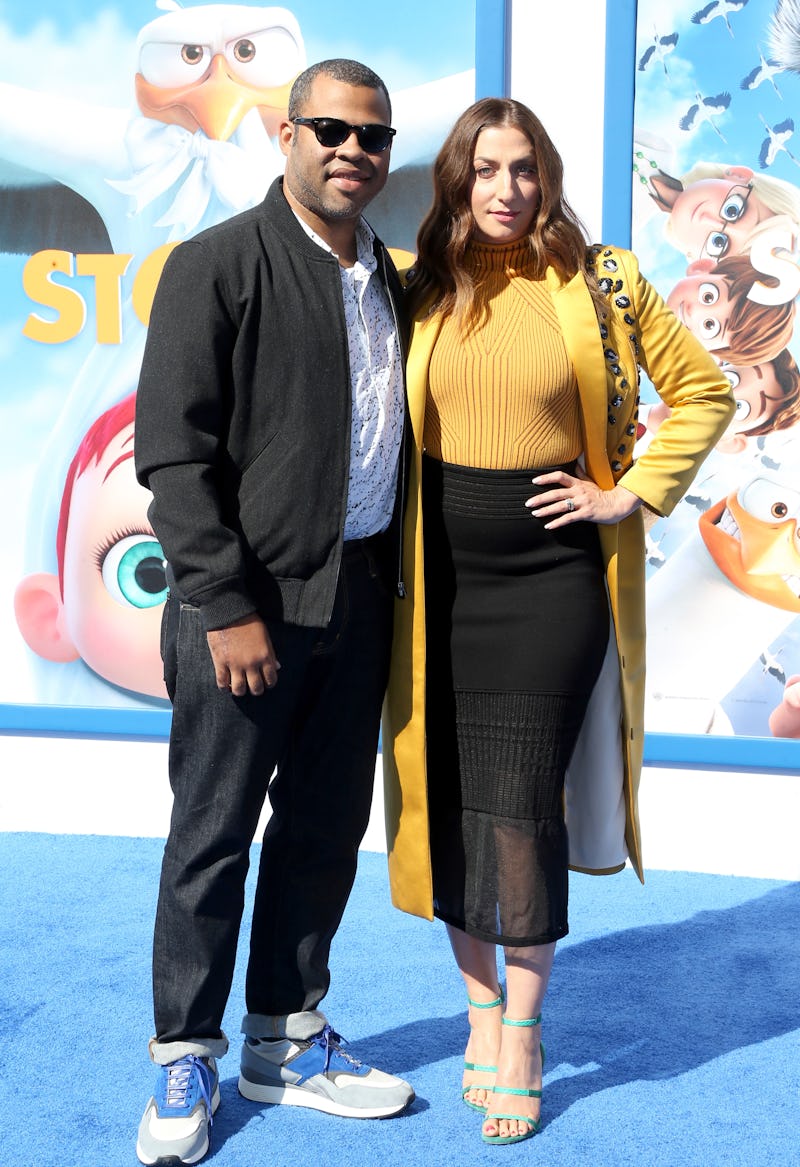 Frederick M. Brown/Getty Images Entertainment/Getty Images
Comedy power couple Chelsea Peretti and Jordan Peele have always been low-key about their relationship. From their elopement to their social media interactions, it's clear that they don't take their status as a celebrity couple seriously. It's no surprise, then, that the exciting news that Peretti and Peele are having a baby together was announced with typical understatement, but the Beyonce joke they added in was a fantastic twist.
Peretti, who stars in Brooklyn Nine-Nine, made the announcement on Instagram on Saturday. "Beyonce schmonce," she captioned a picture of herself with a baby bump. The post is, of course, in reference to the recent news that Beyoncé is pregnant with twins, which was announced in a much more elaborate photoshoot than Peretti's mirror selfie and broke the record for the most-liked photo on Instagram.
Neither Peretti nor Peele have posted further about the pregnancy, so there isn't a lot of info about how far along Peretti is, or whether they know the gender. Knowing this duo, fans probably won't get many updates in the future; the comedians use social media for jokes and politics, but they aren't super forthcoming about their personal lives. What we do know, though, is that after dating for over two years, Peele proposed to Peretti in November 2015 during a family talent show, and the couple got married sometime around April of 2016. Peele casually dropped the news on Late Night With Seth Myers, and Peretti later confirmed that they had eloped in a very casual ceremony with an Instagram post.
Fans of Brooklyn Nine-Nine might not be too surprised by the announcement, since Peretti's character Gina was hit by a bus at the end of the last season, with her fate unknown. Fans wondered whether the accident meant that Peretti wouldn't be returning to the show, and her pregnancy seems to indicate a chance that she will be gone for at least part of the upcoming season, although that's not known for sure.
Congratulations to the couple and their future child, who'll be born to some very funny parents. While I'm sure Peretti and Peele won't be doing any Beyoncé-level photoshoots, I hope we'll get a few more updates on their lives before long.