11 Of The Most Important Points From Christine Blasey Ford's Senate Testimony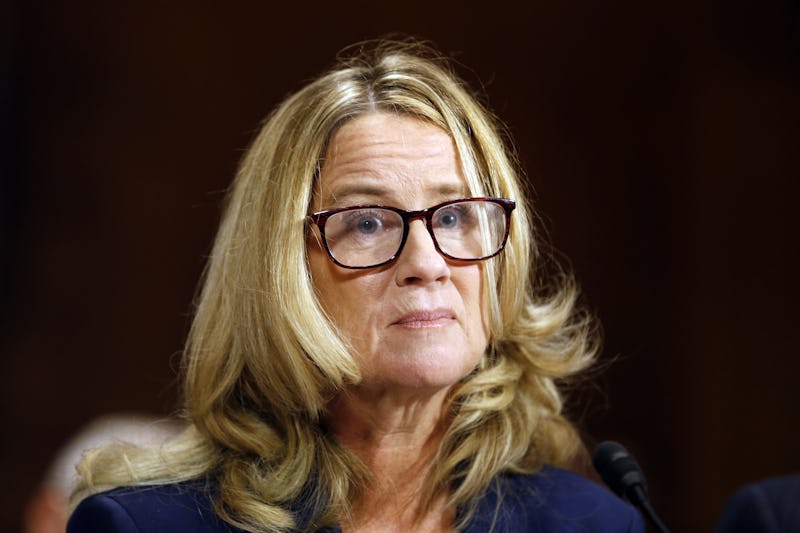 Pool/Getty Images News/Getty Images
The first woman who came forward with sexual misconduct allegations against Supreme Court nominee Brett Kavanaugh made several heartbreaking statements on Thursday morning. Christine Blasey Ford's points from her testimony before the Senate Judiciary Committee highlighted how the alleged assault has impacted her life for nearly 40 years and what motivated her to make her allegations public.
Ford has accused Kavanaugh of sexually assaulting her in high school, a claim he has categorically denied. She repeated her allegation during the hearing, as well as answered questions from committee members and an outside prosecutor hired by Republican leaders specifically to question her. Kavanaugh was scheduled to testify after Ford on Thursday.
While Ford read her opening statement, her voice broke as she went into detail about her allegation against Kavanaugh. She described the various threats she's received since coming forward, refuted claims that her allegations are a partisan ploy, and told the committee's members that she would try her best to answer all of their questions.
Her quotes not only offer a glimpse into her thoughts and memories, but also shine a light on the courage it took for her to testify before the committee and the nation in an open hearing.