ClassPass Is Expanding To Include Health & Beauty Treatments Soon & This Is A BIG Deal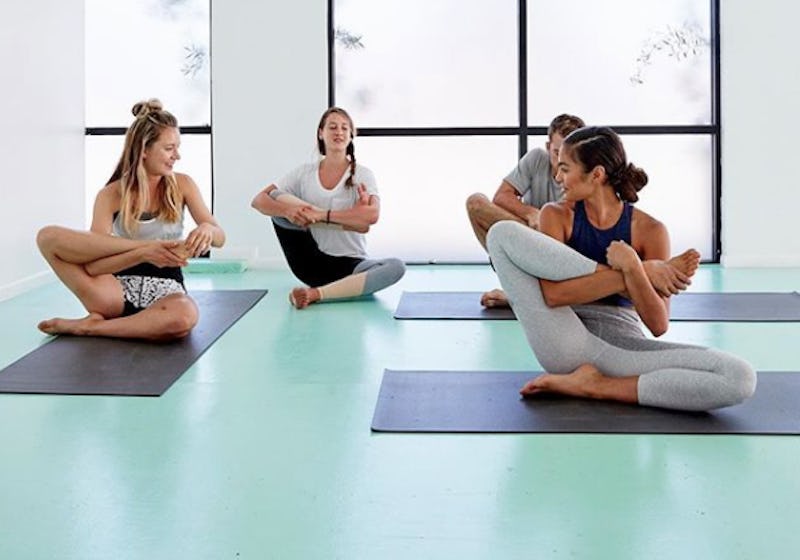 Instagram/ClassPass
Thanks to the company that made it possible to try several exercise classes at once— from yoga to cycling to boxing— fitness fanatics don't have to stick to a single gym membership or service. The New York-based ClassPass is now expanding to include health, wellness, and beauty partnerships, offering services that extend beyond a workout.
The options are endless when it comes to ClassPass. Housing a database with over 8500 fitness gyms, studios, and programs to choose from, the innovative subscription service allows its members to access several classes in their city and around the world— all without having to lock in a contract with a single gym. Indeed, the service is quite the game changer.
Things are about to get even more revolutionary because ClassPass will soon offer bookings for health and beauty treatments. That means an intense sweat session can be complemented with a relaxing facial or massage afterwards. Sounds like a dream come true, right?
Although there's still no word on when the program will officially launch, ClassPass is currently doing a trial run. Fingers crossed that it all goes well, because the deets on this expansion will have you dying to join the ClassPass family.
The tech company plans to offer a new roster of bookings that include massages, facials, cryotherapy, float spas, infrared saunas, acupuncture, and more. With added services, the membership will function similar to GlamSquad and Glamazon, apps that allow users to book beauty appointments from anywhere, whether they want the salon experience or wish to be pampered from their home.
"Expanding into wellness has been on our radar for some time," said ClassPass CEO Fritz Lanman, via a press release. "Our users are a health-conscious group looking to discover high-quality experiences at the best possible value. They crave more than just physical fitness and as trailblazers in the space, it's our role to create an inclusive business model that encompasses wellness while continuing to introduce users to new experiences."
As of right now, a subset of ClassPass users in the company's home base of New York City will have access to make these reservations. The beauty bookings will come at no additional cost, falling in line under their current subscription. It hasn't been confirmed whether or not, the added services will cost all users additional charges if and when the expansion is rolled out officially.
Until that glorious day when all ClassPass members can book a facial and a yoga session in one take, it's worth checking out the company's current offerings.
A three-class membership runs for $35 per month, a reasonable deal for a fitness novice looking to try out a few studios here and there. If you want to kick things up a notch, there's a $55 membership that allows subscribers to access five classes each month. If fitness is the name of your game, the $100 membership is worth a try, allowing users to attend 10 classes each month.
Then again, you don't even have to leave the confines of your home to work up a sweat. ClassPass membership benefits include access to over 100 workout videos, so you could stream material whenever and from wherever.
The possibilities are truly endless when it comes to ClassPass, whether you choose to attend studio classes, exercise from home, or workout on the go by visiting classes in any of the company's 39 partner cities. With the prospect of beauty offerings on the horizon, the company is well on its way to becoming the ultimate health and wellness subscription service.
So, be sure to keep your eyes peeled for the official program launch.