This College Is Dropping Nike Uniforms Because Of The New Kaepernick Ad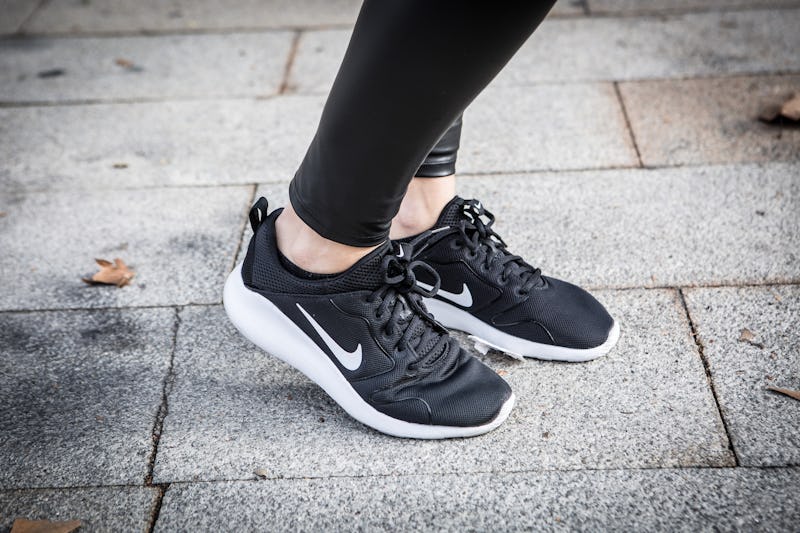 Pablo Cuadra/Getty Images Entertainment/Getty Images
A private college in Missouri has announced plans to dump all athletic uniforms purchased from Nike in response to the brand's controversial new ad campaign featuring former San Francisco 49ers quarterback Colin Kaepernick. College of the Ozarks will drop all Nike uniforms, university officials announced earlier this week, saying the school "chooses country over company."
"In their new ad campaign, we believe Nike executives are promoting an attitude of division and disrespect toward America," College of the Ozarks President Jerry C. Davis said Wednesday in a statement announcing the decision. "If Nike is ashamed of America, we are ashamed of them. We also believe that those who know what sacrifice is all about are more likely to be wearing a military uniform than an athletic uniform."
In an effort to express their displeasure with Nike's recent advertising campaign, College of the Ozarks officials said they planned to remove all athletic uniforms purchased for student athletes from Nike or that feature the Nike logo.
"College of the Ozarks has stated its views regarding patriotism, the American flag, and the national anthem," the school said in a statement released earlier this week. According to College of the Ozarks officials, the school amended its contract for athletic competition last year to include a provision that all players and coaches "show respect for the American flag and national anthem."
Nike's latest "Just Do It" campaign, which prominently features Kaepernick, includes both print and TV spots. While the print ad features Kaepernick's portrait and the tagline, "Believe in something, even if it means sacrificing everything," the TV ad has Kaepernick urging viewers to "dream crazy" and "believe in something." The ad campaign does not make a direct reference to the protests that may have led to Kaepernick being ousted from the NFL.
In 2016, Kaepernick began to protest what he saw as racial injustices by kneeling — as opposed to standing — when the national anthem was played before games. According to NBC News, Kaepernick has accused NFL team owners of "colluding" to keep him out of the League. The NFL has denied there was any such collusion.
Since its debut, Nike's Kaepernick ad has generated significant controversy, with some consumers choosing to boycott the brand or destroy already-purchased Nike gear. President Donald Trump, a vocal critic of players who kneel in protest during the national anthem, criticized the ad while speaking in Montana on Thursday, saying he didn't think it was "appropriate."
Back in Missouri, College of the Ozarks officials said the school's move to ditch Nike uniforms was representational of its decision to safeguard its patriotic goal of encouraging a "love of country" and a "willingness to defend" that country. "Nike is free to campaign as it sees fit, as the College is free, and honor-bound by its mission and goals, to ensure that it respects our country and those who truly served and sacrificed," Dr. Marci Linson, College of the Ozarks' dean of admissions and vice president for patriotic activities, said.
But despite the controversy, Nike has stood by their decision to feature Kaepernick. "We believe Colin is one of the most inspirational athletes of this generation, who has leveraged the power of sport to help move the world forward," Gino Fisanotti, Nike's vice president for North America, recently told ESPN.