ColourPop Super Shock Shadows Are On Sale For $2.50 — Yes, Really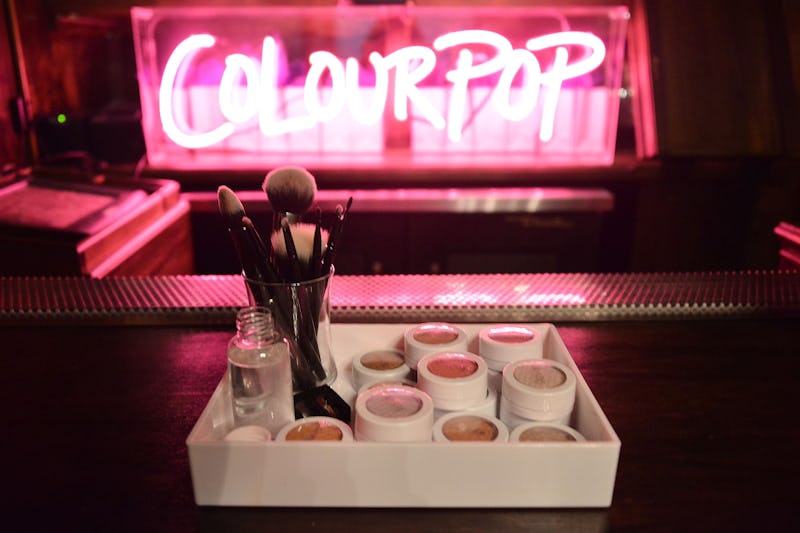 Araya Diaz/Getty Images Entertainment/Getty Images
When it comes to affordable makeup brands, perhaps none is quite as well-known as ColourPop Cosmetics. The indie brand that could has now made their way into both Sephora and Ulta, and they're crushing. To celebrate their birthday with their fans, ColourPop's Super Shock Shadows are on a buy one, get one sale, and do you know what that means? Super Shock Shadows are now effectively $2.50 each. Yes, this is a true story.
ColourPop has always celebrated their birthday month with fans by offering killer deals on some of their most well-known and well-loved products. Right now, that means their iconic Super Shock Shadows. The pigmented hues were one of the brands original products (long before their pressed powder shadows which are also wonderful), so it makes total sense that they're one of the first things the brand is placing on sale for their birthday.
The truth is that ColourPop has a lot to celebrate, and while they don't have to do so with their fans, they are. There's no telling what else will be coming from the brand during he month of May, but given their already astoundingly low prices, whatever it is, it's going to be amazing.
How do you take advantage of the awesome buy one, get one deal? It's actually super simple. Head over to the ColourPop website now, add two Super Shock Shadows to your cart, and use code BOGOMG at check out. Considering how cute the code is, this one should be totally easy to remember.
You may want to had over to the website soon, though. It looks like shadows are starting to sell out, but that doesn't mean there aren't tons of gorgeous colors left. Fans, however, are definitely taking major advantage of the Super Shock BOGO deal. Considering that it reduces the cost of the already affordable shadow ($5 each) to the low, low cost of $2.50, the sell-outs shouldn't come as a surprise.
Fans are letting ColourPop know how much they're loving the killer deal on Twitter.
This mega-fan bought a whopping 12 shadows, but despite the high number of products, she only paid $30 for everything. She can definitely check shopping the sale off her list.
Fans' bank accounts may not be happy in the end, but despite this, they're ready to throw their hard earned cash at ColourPop, and who can blame them?
News of the BOGO deal has clearly made the brands' most loyal fans stoked.
Even a whopping 16 shadows will only cost you $40. Now may be the time to branch out and grab some fun new shadow shades.
It's honestly no wonder why the brand is celebrating the whole month. They've got a lot to celebrate after all. Only a few days ago, the brand launched a major collaboration with YouTube beauty guru MakeupUpShayla. Then, there's the fact that in the past year, ColourPop has landed in both Sephora and Ulta stores making them even more accessible to their customers.
Clearly, big things are happening for ColourPop, and they're taking their fans on the ride with them. Like, actually, though. The birthday theme this year is #ColourPopCarnival.
If you want your very own collection of ColourPop Super Shock Shadows, now is the time to stock up. With the classic product retailing for $2.50 thanks to the bogo deal, there's practically no excuse not to buy at least a few of the brand's most iconic eye product.
Head over to the ColourPop website now, use code BOGOMG, and get ready to have the fiercest eye makeup of your life.