Conservatives Are Calling For A Starbucks Boycott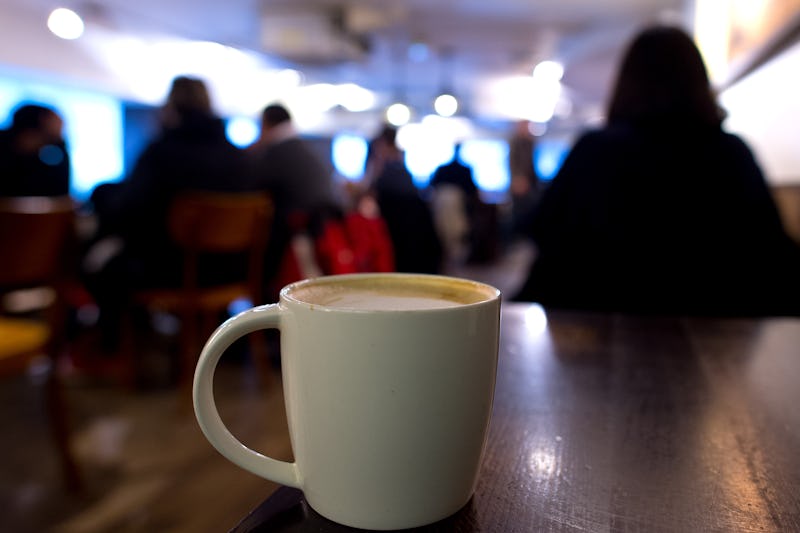 Ben Pruchnie/Getty Images News/Getty Images
Le sigh. Another day, another trending Twitter hashtag about conservatives boycotting Starbucks on political grounds. While it's usually over something ridiculous like the design of the famous holiday cups (a boycott started by — shock me! — Donald Trump in 2015) or people's unwillingness to arbitrarily write "Trump" on cups during the "Trump cup" controversy (anyone else seeing a weird pattern here??), this time it is a direct response to Starbucks CEO Howard Schultz's detailed letter to employees on his plans to ensure that the company resists Donald Trump's discriminatory policies. Specifically, Schultz pledged that Starbucks would hire 10,000 refugees over the next five years in the 75 countries where Starbucks does business.
This, of course, comes on the heels of Donald Trump's executive orders on immigration, including the temporary refugee ban and travel ban in seven Muslim-dominant countries, as well as his plans to continue forth with the border wall between the U.S. and Mexico he built his campaign platform on. While this sparked protests all over the nation this weekend, several large companies have already taken a stand against Trump's immigration bans as well. The ride-share company Lyft vowed to donate $1 million to the ACLU over the next four years, and company executives at Netflix, Twitter, and Facebook have also spoken out against the executive orders.
But Starbucks' plan of action doesn't stop with the hiring of refugees. Schultz writes in his letter to employees and partners that in response to Trump's wall and the subsequent economic implications between the U.S. and Mexico, "we stand ready to help and support our Mexican customers, partners and their families as they navigate what impact proposed trade sanctions, immigration restrictions and taxes might have on their business and their trust of Americans." Schultz also writes that anyone within the company who is affected by the Affordable Care Act repeal is welcome to enlist in the company's healthcare plan at any time, rather than wait for an open enrollment period.
While this is a bold statement for Starbucks to make, it isn't necessarily a surprising one — Starbucks has always been vocal in its care for its employees, known for its exemplary healthcare options, flexibility, and prioritization of families. Even less surprising is that Conservative Twitter has used this as yet another excuse to attempt to get #BoycottStarbucks trending.
Fortunately, Starbucks fans have already caught up to the hashtag and are sounding off themselves.
"So, while we seek to understand what the new Administration's policies mean for us and our business both domestically and around the world, I can assure you that we will do whatever it takes to support you, our partners, to realize your own dreams and achieve your own opportunities," Schultz writes. "We are in business to inspire and nurture the human spirit, one person, one cup and one neighborhood at a time – whether that neighborhood is in a Red State or a Blue State; a Christian country or a Muslim country; a divided nation or a united nation. That will not change. You have my word on that."
You can read Starbucks CEO Howard Schultz's full letter here. In the meantime, who wants to come with me for a 3 p.m. celebratory frapp?