How One Of The Women Who Accused Bill Cosby Of Sexual Assault Responded To His Sentence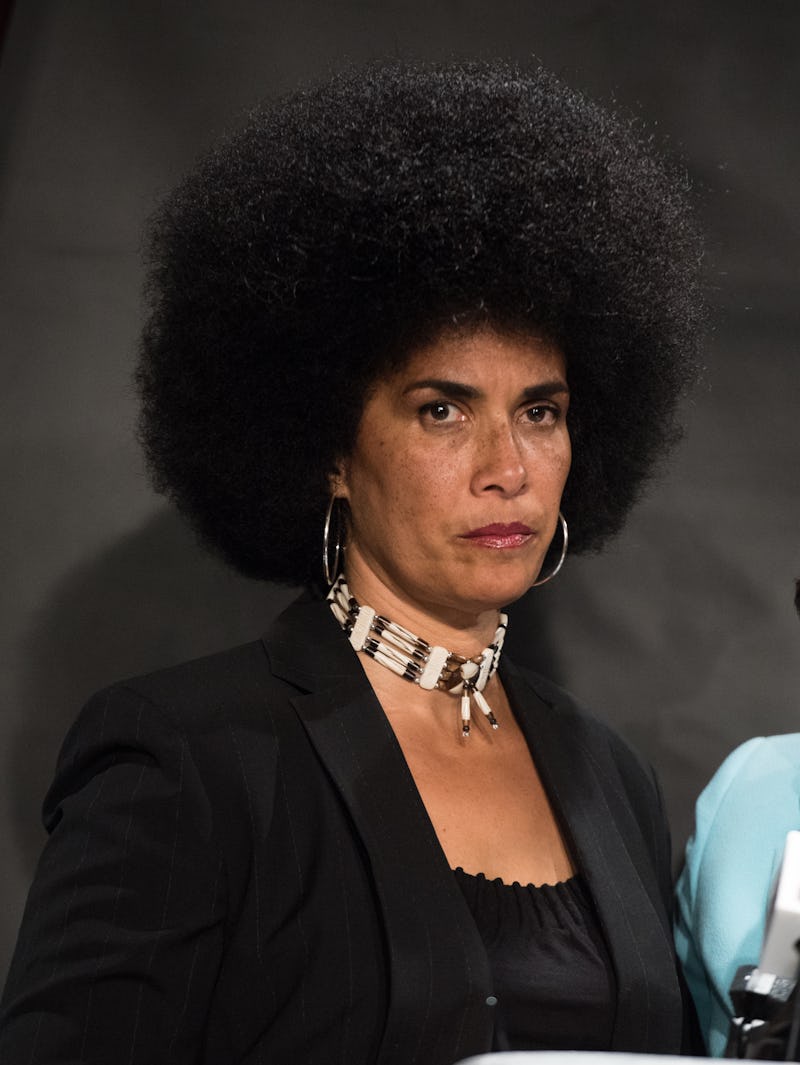 Noam Galai/Getty Images Entertainment/Getty Images
In an interview with CNN on Thursday, one of Bill Cosby's accusers, Lili Bernard, expressed a whole gamut of emotions in response to his sentencing, saying that it was a "hallelujah moment" that came with "mixed emotions." Bernard, who accused the disgraced comedian drugging and assaulting her (Cosby has denied the allegation), said that his sentencing was a "momentous" occasion.
On Tuesday, Cosby was sentenced to three to 10 years in state prison for drugging and sexually assaulting Andrea Constand in 2004. Constand previously worked for Temple University as its athletics coordinator.
"Wow, it's a hallelujah moment," Bernard said as it rained behind her in Norristown. "I think this pouring rain is absolutely apropos because Judge Steven O'Neill handed down a monsoon of a decision. This is a momentous decision in the Me-Too era." Bernard added that it was "the first trial" to have taken place as the anti-sexual harassment and assault movement goes on.
Still, the verdict elicited some "mixed emotions" from her, Bernard said. "It's incredibly important," she said. "I do have mixed emotions. On the one hand I feel absolutely elated that justice was served. On the other hand I also feel disappointed because clearly the three-year minimum sentence does not adequately reflect the havoc this man, this rapist, has inflicted on so many women including myself."
As he announced his ruling on Tuesday, CNN reported that O'Neill said, "No one is above the law, and no one should be treated differently or disproportionally" and that he would have given Cosby the same verdict no matter "who he is or who he was."
He also praised Constand for coming forward to tell her story. "I have given great weight to the victim impact testimony in this case, and it was powerful," he added.
Time and again, Bernard has been vocal about her allegation against Cosby. In an op-ed for The Los Angeles Times in 2017, Bernard wrote of the difficulty she felt in highlighting her experience with sexual assault — and she feared backlash from Cosby's fans. "For many years I was afraid to go public," she wrote. "I knew that as a black woman accusing a beloved black celebrity of such heinous conduct, I would come under heavy scrutiny from the black community and expose myself to possible retaliation."
While Bernard has slammed Cosby on air again and again, the comedian's supporter and publicist Andrew Wyatt claimed Cosby was a victim of a supposed "sex war." He named SCOTUS nominee Brett Kavanaugh, accused by two women of sexual assault on separate occasions (Kavanaugh denied both allegations), as another apparent victim.
Eventually, in her Los Angeles Times op-ed, Bernard directly addresses Cosby, saying that his viewers did not know "you were hiding behind a facade of pontificating morality." At the very end of the piece, she wrote, "Stop telling black kids to pull up their pants, Bill Cosby, and pull up your own." Bernard seemed to carry the same conviction in her tone as she spoke on CNN.