Covergirl's Slogan Isn't 'Easy, Breezy, Beautiful' Anymore & The Change Is Refreshing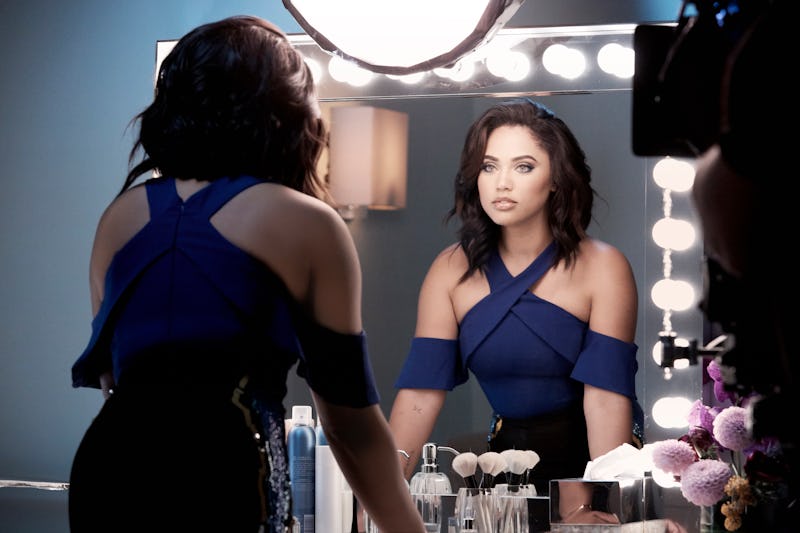 Courtesy Covergirl
A slogan has says a lot about a brand. It has to equally excite someone to buy and be timeless. The makeup company that was once "Easy, breezy, beautiful..." is switching things up, and for the best reason. Covergirl has a new slogan and it's all about self-expression and making sure everyone is included.
While Covergirl's "Easy, Breezy, Beautiful..." was a simple and sweet way to remember the brand, they're proving that they're about much more than just looking "beautiful." After 20 years of carrying the phrase, the brand is on to something more modern.
Their new slogan is... "I Am What I Make Up."
According to the brand, the new slogan is meant to invoke the message that everyone has the ability to create their own look that they think is beautiful. It's about the power of makeup — not looking a certain way.
"In leading the relaunch, we started with the insight that people no longer strive for a singular standard of beauty, but use makeup as a tool for self-expression and personal transformation," Ukonwa Ojo, senior vice president of Covergirls said in a press release.
The new logo is black and white, making for a bold, timeless look. The play on the words make up is a little bit cheeky, but paints the picture that you can be whoever you want to be with the tools.
The change is much more than just a phrase though. The brand will be revamping their entire internet persona and will be changing up their packaging as well. Their in-store experience will also be revamped, although the brand hasn't given clues to what that will look like. Besides the logo, of course.
"COVERGIRL has always been inclusive and is known for pushing the boundaries of what it means to be beautiful, which means we have a responsibility to elevate how we connect and communicate with people. This is bigger than a new campaign or a tagline. We hope to spark a provocative dialogue that shifts cultural assumptions about when, where, how and why people wear makeup," said Ojo in the press release.
The new slogan also comes with a new campaign, featuring six new and current Covergirls. Actress — and newest addition tot he Covergirl family — Issa Rae, TV personality Ayesha Curry, singer/songwriter Katy Perry, model Maye Musk, fitness trainer Massy Arias and professional motorcycle racer Shelina Moreda all star in the video titled 'Made In The Mirror."
The video shows all six women getting ready for their day in their own way. Whether that is with bright pink lipstick or a simple, smokey eye, the brand is embracing their beauty.
"#IAmWhatIMakeUp celebrates the power of every individual to create who they are and who they want to be," the Covergirl Instagram caption reads.
This is the beginning of a new and inclusive time for the brand, which has had their fair share of controversies with past ambassadors. Covergirl has also reportedly had their past slogan used out of the brand's context in a violent video by rapper Young Thug, so it seems like this is the perfect time to update the slogan and give the brand a fresh start.
The message is an incredible one. With society telling women to look and dress a certain way, Covergirl's new message is a major step in the right direction. It's not every day that one of the biggest names in beauty decides to take their iconic slogan and make it even more inclusive. There's no doubt that this one will stick for the next 20 years as well.